REPORT | 02/05/2021 | PHOTOGRAPHER: Pedro Castillo
The reserves move up to third after beating Badajoz thanks to a brace from Arribas and a goal from Hugo Duro.
Segunda Fase 2ª B Grupo V-Grupo C
Matchday 5 Second phase
Sun, 02 May
Alfredo Di Stéfano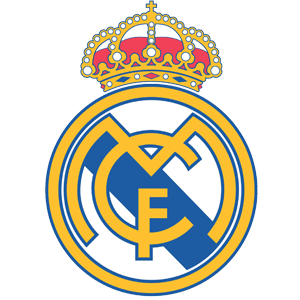 3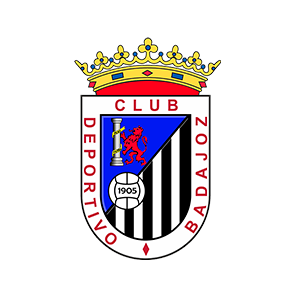 1
Castilla
put in a great performance in the fifth game of the second phase against the group leaders.
Raúl's
side overcame Badajoz and moved up to third in the table and with their fate in their hands going in to the final game, with a place in the Segunda Division promotion play-offs at stake (next weekend away to Talavera).
Arribas
' was in spectacular form with two superb goals, one from the centre of the pitch and the other from a direct free-kick.
Hugo Duro
scored from the penalty spot in the second half.
Castilla
went in search of goals from the off.
Hugo Vallejo
tried his luck with a solo effort before the
Arribas
show kicked off after ten minutes.
Peter
cut out a pass in midfield, fed
Arribas
who struck the ball from just inside the opposition half and beat the Badajoz keeper to put the reserves ahead. A great goal. It wasn't long after that the bad news arrived. With 20 minutes gone,
Latasa
suffered an injury, being replaced by
Hugo Duro
, and in the 25th minute Badajoz got the equaliser.
Double
Arribas
then popped up again to make it 2-1 from a free-kick that once again caught out the opposition goalkeeper. Not satisfied with the brace,
Arribas
wanted to make it three in a quick succession, but his shot went just over.
Hugo Duro
extended the lead at the start of the second half, turning home a penalty that was awarded for a foul against him. Badajoz, looked for a way back in to the game and brilliantly forced Toni Fuidias into action as well as hitting the woodwork, but
Castilla
controlled the game well and have their fate in their own hands going in to the last game before the promotion playoff.
MATCH INFO
3- Real Madrid Castilla:
Toni Fuidias, Dotor, Pablo Ramón, Sintes, Hugo Vallejo, Santos, Latasa (Hugo Duro, 22'), Arribas, Retuerta (Rafa Marín, 82'), Peter (Kenneth, 91') and Carrillo.
1- Badajoz:
Saldaña (Kike Royo (75'), A. Pascual (Dani Fernández, 62'), César Morgado, Pablo Vázquez, Cedenilla, Sergi Maestre, Miguel Núñez (Clemente, 54'), Íñigo (Concha, 75'), Álex Corredera (Alves, 62'), Adilson and Forgas.
Goals
1-0
(min. 10):
Arribas.
1-1
(min. 25):
Forgas.
2-1
(min. 36):
Arribas.
3-1
(min. 49):
Hugo Duro (penalty).