REPORT | 15/06/2021
Laso's men failed to down Barça at the Palau Blaugrana and force a third game.
Playoff Liga Endesa
Final (Partido 2)
Tue, 15 Jun
92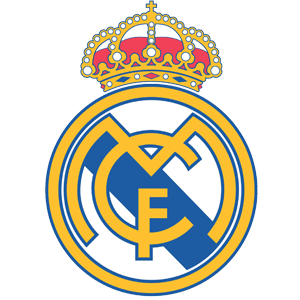 73
Real Madrid did not manage to take the league final series to a third game after suffering defeat at the Palau Blaugrana. This game was decided in the first half, in which Barça established a significant lead. Pablo Laso's troops attempted to stage a comeback after the interval, but found themselves up against strong opponents. Tavares and Abalde were the standout performers for a team that brings the curtain down on a season full of adversities that has featured no fewer than 87 games.

The game began with Barça in the ascendancy thanks to its shooting accuracy and Real Madrid's slow start. The hosts tore up a run of 16-5 within the opening five minutes, which saw the Whites having to play catch-up throughout the remainder of the first stanza. The madridistas upped the intensity levels in the final stages of the quarter after Laso called a time-out and Abalde and Causeur posted treys to make it 26-15 after 10 minutes.

Azulgrana dominance
The hosts continued to play a very aggressive game and Madrid lacked tempo in offense. In addition, the home team was dominating the rebound, which gave them second options. Laso's charges improved defensively with some zonal defending that halted the hosts' scoring form from the first stanza. However, the team's problem continued to be the low percentages in the shooting stakes. The introduction of Poirier, who teamed up with Tavares, breathed fresh life in terms of rebounds and offered a greater presence in the paint. Nevertheless, this failed to reduce the arrears against the Blaugranas who, paced by Calathes and Mirotic, headed into the break with a 48-30 lead.
Real Madrid came out with a more aggressive and direct approach in the third quarter, with the Tyus-Tavares pairing leading the charge in offense. However, it was very difficult to alter the complexion of the game. Barça responded to every madridista basket with a basket of its own and the rest of the game saw the sides trade blows as the Azulgranas came out on top.

Nothing went the way of Pablo Laso's men, who even failed to deliver from the personal foul line, which prevented them from engineering a way back into the match-up despite coming back to within 13 points halfway through the third stanza with the scores at 66-53. The Whites didn't give in and continued to plug away to try and turn things around but ultimately to no avail. Barça managed to hold on to its comfortable lead in the final throws to claim victory.

BARÇA v REAL MADRID STATISTICS