REPORT | 15/01/2021 | Edu Bueno
Laso's side clinched their thirteenth win in the EuroLeague, their third in overtime. Tavares recorded his record score (26 points).
Euroleague
Matchday 20
Fri, 15 Jan
Audi Dome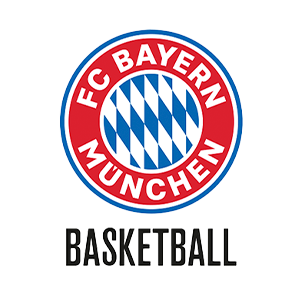 76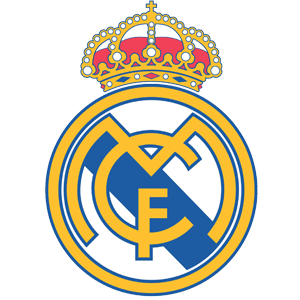 81
Real Madrid secured a big away win in extra time at Bayern Munich, one of the revelations of the season, to claim its thirteenth EuroLeague victory that takes the team to within two points of the leaders with a game in hand (which will be played next against Red Star). Laso's troops got progressively better in a very physically demanding contest, which they decided in overtime with a 9-4 score in their favour. Tavares led the way for the madridistas, with a record 26 points and 29 PIR. Rudy, on his return, Deck and Thompkins were instrumental in different parts of the game.

Real Madrid got off to a good start at the Audi Dome. The team played with intensity in defence, controlling the rebound and forcing losses from Bayern, while the attacking was fluid with everyone contributing.
Laprovittola conducted the team as if it were an orchestra (4 assists) and Tavares dominated the zone with authority, getting the better of his opponents time and time again. The center scored 11 points in 10 minutes to propel a 3-11 run, which allowed the visitors to take a 10-point lead (13-23) and command the play comfortably in a first quarter that ended with a 9-38 rating in the team's favour (15-23).

Rudy defends tirelessly
Reynolds then produced 8 points in a row, and this, along with the consistency of Baldwin, the most impressive player up to this point for Bayern, prompted the hosts to react in the second quarter. Real Madrid struggled more in attack (only one three-pointer in the first half) but the team was not to be deterred and with its fight and concentration prevented the opposition from taking the lead. With the Bavarians 2 points behind (25-27, min. 16), it was Rudy, on his return after injury, who inspired the team with 7 points, making it 34-39 at half-time.
The tug-of-war continued after the restart. Bayern took advantage of the visitors' momentary lack of shooting precision, as the three-pointers continued to elude them. With a 16-12 run in the third quarter, the Germans got to within a point with the score at 50-51 in the 30th minute. However, Real Madrid stubbornly refused to let the hosts take the lead, largely thanks to the physical presence of Laprovittola and Tavares.

Neck and neck
Both sides had to fight for every point. The hosts moved level on two occasions, the last on 61 points on 35 minutes. But Real Madrid remained focussed and replied with its first run of three-pointers – one from Rudy and two from Carroll, which inspired the team. But it didn't last long and Bayern came back to move 72-70 ahead with one minute left on the clock. The Whites had to respond quickly and did so with a two-point play from Deck with 28 seconds left and some solid defensive work to send the match into overtime (72-72, min. 40).

Ovetime kings
Real Madrid knows all about winning in overtime in the EuroLeague after two overtimes against Panathinaikos and another against Olympiacos. This helped to steady the players' nerves in Munich, as the visitors produced a superb spell in the 5 minutes of added time. They prevented Bayern from scoring during a 3-minute spell, whilst putting together a run of 0-7 involving Tavares, Thompkins, Deck y Laprovittola (76-81, min. 40). Madrid returned to the competition with another victory in the team's only match of the week after the match-ups against Red Star and Monbus Obradoiro were postponed.

BAYERN MUNICH-REAL MADRID STATISTICS