REPORT | 03/01/2021 | Rodrigo Salamanca
Goals for Kenneth and Salazar clinched the first win of the year.
Amistosos
Amistoso
Sun, 03 Jan
Ciudad Real Madrid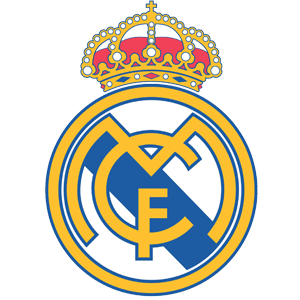 2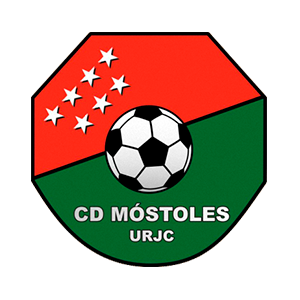 1
It's the first win of the year for Real Madrid Castilla, who came out on top over Móstoles URJC in a friendly encounter (2-1). Raúl's boys went ahead through a Kenneth strike in the first half, before the visitors levelled the game with 81 on the clock, but Salazar then netted the winner just two minutes later. The home side took the initiative in the opening stages, firing off two early warning shots. First, Nando stopped a point-blank Hugo Duro strike before the madridista forward sent his header just over the bar in the very next move.

Raúl's team continued to push forward and they did open the scoring with 21 minutes gone. Marvin, who was a constant threat on the wing, crossed for Kenneth, who burst from deep to turn the ball into the back of the net. Kenneth was at the centre of the action again shortly after, winning a penalty when he was upended by Rivas in the box (29') but Hugo Duro's spot-kick was kept out by Nando. The Whites upped the intensity after the break and on 55', Hugo Duro had another chance to extend the lead but his effort came back off the crossbar. Móstoles URCJ also had a fine chance to score but Ramos' shot failed to find the target.

Salazar seals the win
The visitors were laying siege to the madridista box now and they got what they were looking for with the leveller on 81' when a Merchán corner was met by Recalde. But Castilla refused to give in and just two minutes later, Hugo Vallejo produced a superb piece of individual play down the left-hand side and crossed for Salazar to make it 2-1. In the final moments, Vallejo came close to making it three but Tejero did well to get in his way. A good win for Castilla ahead of restarting their league campaign next weekend against San Sebastián de los Reyes.

LINE-UPS
2- Real Madrid Castilla: Luis, Gila, Chust, Marvin, Dotor, Sintes, Morante, Hugo Vallejo, Kenneth, Hugo Duro and Retuerta. - Toni Fuidias, Blanco, Peter, Salazar, César, Lorenzo and Rofino also featured.
1- Móstoles URJC: Nando, Turégano, Rivas, Montávez, Juancar, Claverías, Chupe, Sanjurjo, Ledesma, Cata Díaz and Salmerón. - Tejero, Souza, Recalde, Emi, Merchán, Ramos, Cortázar, Alberto and Dani Ponce also featured.

Goals
1-0 (min. 21): Kenneth.
1-1 (min. 81): Recalde.
2-1 (min. 83): Salazar.