REPORT | 19/11/2019 | Edu Bueno | PHOTOGRAPHER: Víctor Carretero
Real Madrid put the contest to bed after scoring 65 points before the break. Six players ended the game with double digit PIRs.
Euroleague
Matchday 9
Tue, 19 Nov
WiZink Center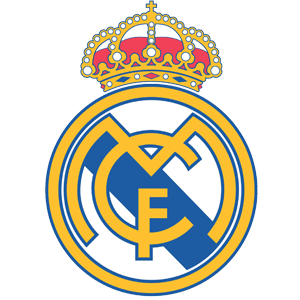 104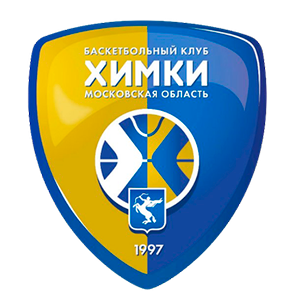 76
Real Madrid opened its EuroLeague double-round week, prior to welcoming CSKA on Friday, by racking up a sixth win and a fifth straight triumph at the WiZink Center to extend its perfect record in front of the home fans. The Whites brushed Khimki, one of the major candidates for the Final Four, aside with ease in a strong all-round performance that featured a record-breaking first half with 65 points, the club's highest-scoring half in the competition's history. Everything worked exactly to plan. Randolph (19 points and PIR of 23), Campazzo (15 and 22), Tavares (15 and 22) led a group of six players who ended the game in double figures in the scoring stakes. There were also standout displays from Mickey, Deck and some fine minutes from Thompkins (nine). This win sees Laso claim his 500th victory as Whites' coach.

The Whites can have a bad day at the office in offense, as was the case in Bilbao, but lightning doesn't strike twice. Khimki was made to endure the best Real Madrid performance of the season and in the club's EuroLeague history. The hosts made 31 points in the opening stanza and 34 in the second quarter to rack up 65 points within the first 20 minutes. The Russians were unable to respond to this massive tally, despite the fact they posted 42 points before the interval. Kurtinaitis's charges kept pace with the madridistas up until the ninth minute, when they held a 24-25 lead. From there on in, Pablo Laso's men started to turn on the style.

More points & better defending
Real Madrid showcased its prowess on treys, making nine of the 13 attempts in an attack that dished 18 assists and dominated on rebounds. Randolph (13 points, 3/4 on triples and a PIR of 15) and Campazzo (10, 4 assists and a PIR of 18) made all the difference at the start (31-25, min. 10). Mickey (11, 3 blocks and 17) and Deck (7) and Carroll (6) joined forces in an even more impressive second 10 minutes. The defense was also far more consistent, limiting a side of Khimki's standing to just 17 points. Between the ninth minute and the 20th, the Whites tore up a 41-16 run to head in at half-time with a 23-point lead (65-42).
The madridistas' motiviation didn't wane one bit and they prevented Khimki, who was joint top before the game, engineering a way back into the match. The defense tightened up even more, with Tavares dominating in both baskets as Madrid sunk another four treys. A run of 27-14 in the third stanza handed Real Madrid a 36-point advantage (92-56).

Clear win
There was little of note to report in the final stages. Khimki cut the deficit slightly against a Real Madrid side for whom Thompkins took centre stage. The power forward produced some quality minutes and ended the game with nine points and a PIR of 10. The margin of victory was ultimately 28 points with a final score of 104-76. The Whites came within 12 points of equalling their highest points tally in the EuroLeague. This was a great win in the first match-up of this double-round week, ahead of Friday's visit of CSKA (9pm CET).

REAL MADRID v KHIMK STATISTICS