REPORT | 01/11/2019 | Edu Bueno | PHOTOGRAPHER: Antonio Villalba
The Whites beat Alba Berlin with a run of 32-16 in the final 12 minutes of the game.
Euroleague
Matchday 6
Fri, 01 Nov
WiZink Center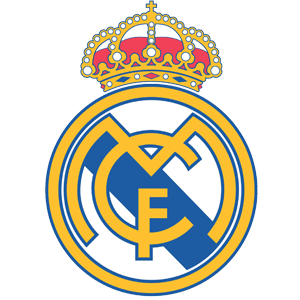 85
71
Real Madrid got a third win in the Euroleague after beating Alba Berlin at the WiZink Center. The Whites grew in the first half, to end up going a run of 32-16 in the final 12 minutes of the game. Randolph (12 points and 14 PIR), Campazzo (8 points, 8 assists and 17 PIR), Llull (12 and 16) and Tavares (11 and 20), were decisive in different moments for Laso, as his side remain undefeated at home. Garuba got 12 points in 20 minutes.

The madridistas started to stretch distances with a bright start, plenty of energy, speed and accuracy. Randolph, with 10 points, and Campazzo, with six assists, led a quarter run of 15-3 in five minutes. Real Madrid got back into the game, with great defense and lethal finishing on the three (5/7) to double Alba Berlin's score in the first quarter (28-14).

The visitors' turn
The German team were better in the second quarter and went on a 14-24 run. They were better in defense and thanks to Hermannsson, Siva and Mason, managed to cut the distance to 42-38 at the break. Without the Offensive fluidity of before, Campazzo and Garuba were key and got vital points throughout this tough moment of the game.
Things did not change after the break. Causeur (7 points) was the only one to challenge the rivals and started to show promise. Giedraitis and Cavanaugh brought the game back to 48 half way through the third quarter. Real Madrid did not look confident and the Berlin side took advantage, to go 53-55. Laso threw on Llull, Rudy and Garuba and this helped the team. A quarter of 11-1 in the final two minutes of the quarter, along with a Llull three, catapulted the madridistas forward as they went 8 points ahead (64-56, min. 30).

Real Madrid hold onto the lead
Without any stellar play to speak of, Real Madrid remained solid in the key moments. The held strong in the defense with Tavares proving key. The center was intimidating in the paint as he dominated the rebound. Garuba gave real energy and in his second Euroleague game had another night to remember (12 points and 14 PIR in 20 minutes). The game went down to the final quarter: 32-16 and a clear 14 point win for the Whites (85-71, min. 40).