REPORT | 08/01/2019 | Edu Bueno
The Whites turned the score around with an outstanding final quarter to edge closer to top spot following Fenerbahçe's defeat. Llull was the team's standout performer with 16 points.
Euroleague
Matchday 17
08/01/2019
Gran Canaria Arena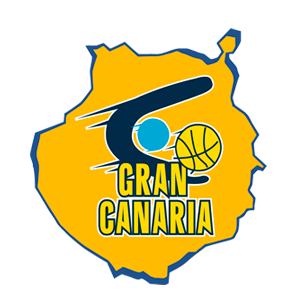 67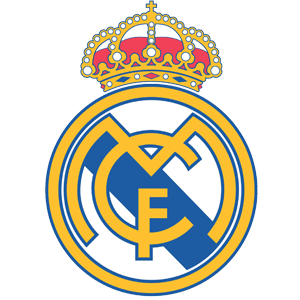 75
This turned out to be the perfect round of EuroLeague matches for Real Madrid, who following a brave and hard-fought victory on Gran Canaria's floor, and Fenerbahçe's defeat against Khimki in Moscow, is now one win off top spot. The Whites were forced to come behind in an extremely difficult contest, in which they found themselves trailing by 10 points in the 26th minute, before turning things round thanks to some fine defensive work and a run of 11-23 in the final stanza. Lull was the top scorer for Pablo Laso's men with 16 points, followed by Rudy (11 points, eight of which came in the final minutes), Randolph and Ayón (10 points apeice). This week's EuroLeague double-game week continues on Thursday, at home to Olympiacos.

Real Madrid got off to an uncharacteristic start at the Gran Canaria Arena. After establishing a 0-5 lead in the first minute, the team allowed an 8-0 run from the hosts in the next four minutes after seven turnovers. Báez capitalised to rack up seven straight points to record the biggest lead of the night and make it 15-8 in the seventh minute. However, Llull ensured that his side didn't come off second best in the opening quarter and with a trey and a 2+1 (six points) he paced a run that matched that which Madrid had suffered (15-16, min.10).

Whites' offense nullified
However, Real Madrid wasn't comfortable out on court. Gran Canaria managed to assert a slow tempo on proceedings as it punished Madrid's turnovers and netted points on offfensive rebounds. Despite this, the European champions led until the 27th minute (24-25), when the home side regained its seven-point advantage before the interval. Oliver (10 points) led a run of 10-3 in the final stages of the second quarter which saw the Whites end the quarter with 11 points (34-27).
Madrid improved significantly in offense in the third quater. Llull (eight points),
Randolph and Ayón established themselves as the team's leading lights in offense, but the guests continued to struggle in defense and were committing a great number of fouls. Paulí, with nine points, gave Los Amarillos a comfortable +10 lead (48-38, min. 26). What Laso's team had failed to deliver in the previous 26 minutes: consistency at both ends of the court, they suddenly produced in the space of three minutes, during which they were far more aggressive, closed their basket and tore up a notable 3-11 run to almost draw themselves level (51-49).

Defense wins games
Real Madrid had now done the toughest part and all the more so given they they hadn't been very inspired in offense in the first half. With Tavares now influencing Gran Canaria's play and doing damage in attack with seven points, the guests took a 60-61 lead in the 34th minute. They now weren't going to surrender the advantage. The complexion of things had changed at the back and the hosts failed to keep up with the Whites' attacking tempo, with Rudy decisive in the closing five minutes. The forward scored eight points on the spin, including triples that make him the eighth most prolific three-point socrer in EuroLeague history, to put Gran Canari to bed after a run of 3-10 (67-75, min. 40).