REPORT | 13/09/2014 | Edu Bueno
The Whites got five points ahead but their opponents were better in the final stretch.
Friendlies
Torneo Costa del Sol (Matchday 2)
Sat, 13 Sep
Pabellón Municipal de Nerja (Málaga)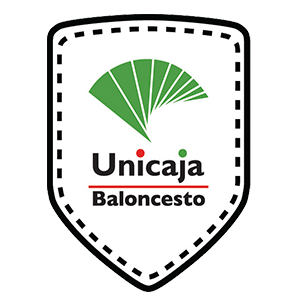 87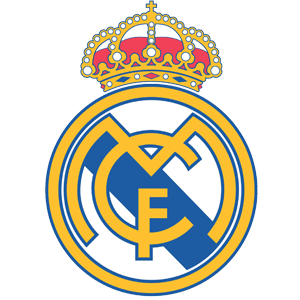 83
Real Madrid showed their form against Unicaja de Málaga in the second game of the Costa del Sol Tournament, but it was not enough to take the win, which was decided in the closing moments. Carroll, with 19 points, was once again one of Madrid's standout players, alongside Nocioni (14 points and eight rebounds), Campazzo (12 points, nine assists and four recoveries) and Mejri (10 points and seven rebounds).

Laso's starting five containing three new faces alongside Carroll and Bourousis, and Real Madrid started in assertive fashion, moving the ball fluidly. The first minutes belonged to them, with Campazzo dominating play with his pace. Also, long-range efforts managed to find the basket today, giving the Whites a +5 advantage (6-11 min. 5).

Unicaja showed their power in the offensive rebound, with both Toolson and Green taking advantage to adjust the scoreboard in the first quarter (22-24, min. 10). Equality ruled in the second quarter and neither side could take control of the game. Madrid were more aggressive in defence and Unicaja continue to do damage on the offensive rebound with Vázquez and Thomas.
In every attempt from the Andalusian side, Carroll appeared to keep his side ahead. The American shooting guard went into the break with 14 points. Between he and Rivers, another player of amazing offensive talent, they lead the side into a 7-0 run before the break (41-45, min. 20).

The game accelerated in a back and forth third quarter. Firstly from the hands of Toolson, with 13 points in two minutes, followed by Vasileiadis, with two three-pointers, Unicaja came back into the game and got into their biggest lead of the game at 67-57 in the 28th minute. The match was looking difficult for Madrid.

Campazzo and Nocioni came to the fore
With the entrance of both Argentines in the final minutes of the third quarter, the match changed for Real Madrid. The recovered their intensity in defence and were much more aggressive in front of the ring. Between them they led the side to a 17-2 run which put Laso's men five ahead with five minutes to play (69-74).

When it seemed as if Madrid had changed the dynamic of the match, Unicaja responded through three-pointers. Granger and Green, their two best players, scored all of their side's points in the final five minutes except for a Vasileiadis three-pointer, and their accuracy saw the game swing back in their side's favour (87-83, min. 40).

Squads
UNICAJA DE MÁLAGA 87 (22+19+28+18): Granger (21), Toolson (17), Karahodzic (0), Green (17) and Golubovic (2).--starting five--; Vasileiadis (11), Sánchez (4), Thomas (4), Vázquez (4), Soluade (4), Nguirane (-), Belemane (0) and Gutiérrez (3).
REAL MADRID 83 (24+21+19+19): Campazzo (12), Carroll (19), Rivers (13), Nocioni (14) and Bourousis (10) --starting five--; Rico (3), Slaughter (0), Mejri (10), Cate (-), Yusta (2), Doncic (0) and De la Rua (-).