REPORT | 03/10/2021 | Edu Bueno | PHOTOGRAPHER: Víctor Carretero
Tavares and Poirier lead Laso's team to victory over Lenovo Tenerife and remain unbeaten at the top of the league.

Liga Endesa
Matchday 4
Sun, 03 Oct
WiZink Center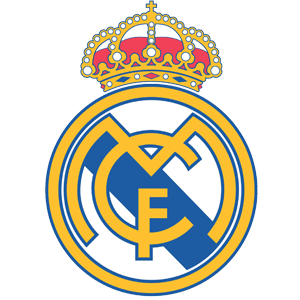 86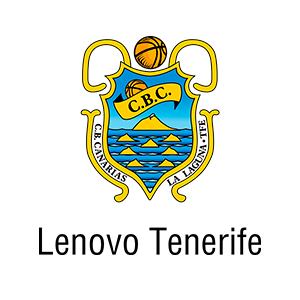 77
Real Madrid's great start to the season continues thanks to the seventh consecutive win, this time over Lenovo Tenerife, the fourth league victory, keeps them at the top of the league and undefeated. Laso's team came out on top after a difficult game dominated on the paint and a 15-4 run at the start of the last quarter, crucial in the win. Tavares and Poirier, with 20 and 17 PIR respectively, and top scorer Yabusele with 15 points, were the standout performers for our team.

Round four of the league against Tenerife was a tough test for Real Madrid. Both teams began playing at a high intensity, with our team almost always leading the way and Lenovo Tenerife hitting back from three-point range, with 4 from Fitipaldo. Madrid, in addition to a good defensive performance, with Hanga nullifying Huertas and Tavares dominating the zone (3 blocks in 4 minutes), was very strong in attack. Heurtel and Hanga, scoring 8 and 6 points respectively, were the \bright sparks in a very balanced scoring performance with everyone contributing to reach 25 points and a +7 difference (25-18).

Madrid always ahead
The introduction of Llull and Abalde into the game saw Madrid extend their lead after a three-pointer by the captain (32-23, min.13). Nevertheless, the visitors continued to cause problems from the outside with offensive rebounds and three-pointers from Fitipaldo (15 points in the first half) and Salin and kept up with Real Madrid, who were now not as productive on the paint. Laso's team still went in at halftime with a 5-point lead (40-35) and Tavares as the stand out player with 12 PIR (4 blocks).
The home side were always in control thanks to their solid defense, but couldn't get away from an opponent that found a way to stay in the game thanks to the Fitipaldo and Guerra's input. They regained their attacking confidence in the first part of the third quarter through quick ball movement and with Heurtel and Yabusele on form from the outside. A 13-point lead (50-37, min.24) followed although the side from Tenerife quietly worked they way back in to the game with Gamble leading the way to bring the score to to 58-54 after the seventh three-pointer from Fitipaldo in the last second of the third quarter.

Poirier drives Real Madrid to another win
Gamble brought the score to 58-56 at the start of the final period as the home side had to dig in and get their hands dirty. The attacking sharpness came at the right time and Poirier carried the offensive weight of the team himself. Unstoppable in the zone, scoring 14 points in this decisive quarter. He got five in a row to propel Madrid to an 8-0 run. Williams-Goss and Abalde kept up the great work of the French center to contribute to a 15-4 run and a +13 that was a hard blow to Lenovo Tenerife's aspirations (73-60 with six minutes left). The visitors attempted to get within 6 points in the last minute, but they came up against an impenetrable Madrid that capped off the game from the line. Yabusele put the icing on the cake with a three pointer to make the final score 86-77. A result that sees them remain at the top of the ACB standings. Two demanding away games coming up next week against Olympiacos and Valencia Basket.

REAL MADRID-LENOVO TENERIFE STATISTICS