REPORT | 10/12/2020 | Edu Bueno | PHOTOGRAPHER: Víctor Carretero
The Whites inflict the first Russians' first defeat on the road to bring up Laso's 200th Euroleague win.
Euroleague
Matchday 13
Thu, 10 Dec
WiZink Center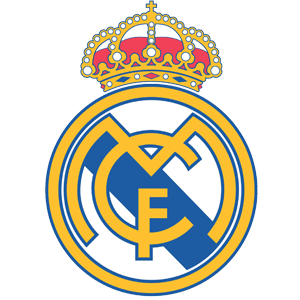 79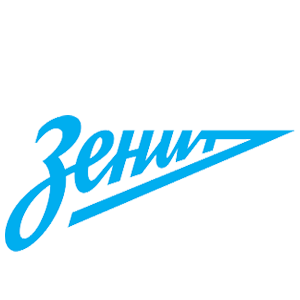 72
Real Madrid have no concern for their rivals' run of form. They've already seen off Bayern and Zalgiris, who came to the WiZink Center as league leaders and today, once again, they got the better of a Zenit Saint Petersburg side who had yet to lose a Euroleague game on the road. Laso picked up his 200th victory in the competition as his team put on another defensive exhibition to seal the game in the third quarter with a 20-3 run in just 6 minutes. Tavares (11 points, 13 rebounds, 3 blocks and a PIR of 26) led 5 players with 10 points or more (Abalde, 16; Randolph, 12, Laprovittola, 11; and Thompkins, 10). Causeur brought up his century of European appearances for Madrid.

The game started a bit like a chess match as both Laso and Pascual looked to minimise their opponents' strengths. Abalde was at point guard and Taylor was in to stop Pangos up against the Russians' 2-3 zone. The result was an evenly-matched first quarter, although Real Madrid took the initiative. They moved the ball well in the visitors' area, breaking through with Abalde and Thompkins (7 points apiece) and in defense they caused 5 turnovers which made sure they were almost always in the lead. Zenit relied on the three-pointers of former madridista Rivers and their dominance of the rebound to keep pace with the Whites (24-21, min. 20).

Madrid prove their adaptability
The tone was set against what was the Euroleague's top defense. Laso's men read the game well to base their second quarter on long possessions with few points without ever getting agitated. Real Madrid know what it means to build a solid defense too, though. Taylor's tremendous efforts against Pangos, who was nowhere to be seen in the first half, were matched by Llull, Rudy and the Garuba-Tavares duo that made sure the paint was a no-go zone. They restricted Zenit to just 10 points in the period, five from Baron. The Cape Verde-born center was commanding the hosts' offense and if not for the lack of sharpness from three-points, the deficit could have been far greater at the break (36-31).
Madrid were equally as flawless at the back when the teams came back out but now they found what they'd been lacking in the first half - three-pointers. Laprovittola stepped up for his team from 6.75, posting two triples (10 points in the quarter) alongside another for Abalde, and opening up a crushing 20-3 run inside six minutes to see Real Madrid race to their biggest lead +22 (56-34, min. 26). Zenit never found an answer for the Whites' solidity and only managed to add a few points towards the end of a fine third quarter for the madridistas (23-11).

Madrid manage their lead
With the clash fully under the hosts' control, Pascual's team upped the pressure with nothing to lose as Hollins and Rivers surged forward to bring Zenit within the psychological ten-point mark. Real Madrid reacted with key moves at the right time though, to ensure the fightback never materialised. They did so with a range of names stepping up in yet another demonstration of their strength in depth. An Abalde 2+1 topped off a superb performance while Thompkins matched the feat and Randolph hit a triple - three of the five players who ended up with double figures (Laprovittola and Tavares the others). It's a sixth successive win at the WiZink (78-72, min. 40) ahead of a Greek double-header next week against Panathinaikos and Olympiacos. Before, though, in just three days' time, it's another league outing for the leaders against Unicaja (Sunday, 6:30pm CET).

REAL MADRID-ZENIT SAINT PETERSBURG STATS