REPORT | 21/11/2020 | Rodrigo Salamanca
The visitors went ahead on 62 minutes but Hugo Duro, Gila and Dotor clinched all three points for the Whites in the closing stages.
2ª B Sub. A - Grupo V
Matchday 5
Sat, 21 Nov
Alfredo Di Stéfano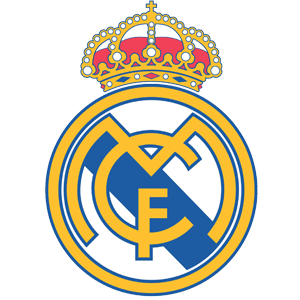 3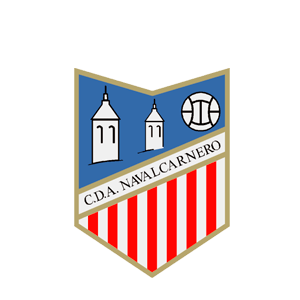 1
Real Madrid Castilla staged an amazing comeback against Navalcarnero (3-1) to pick up a huge three points on match day five in the league. Raúl's team got the better of opposition who came to Real Madrid City top of the table with a wonderful effort to turn the scores around in the closing stretch of the clash. Hugo Duro, Gila and Dotor got the goals for the madridistas on their second league victory.

Castilla took the initiative early on and had two fine chances to go in front. First, Blanco tried his luck from distance, before Arribas came close to capitalising on a cross which was half-cleared by the visiting defender. With 7 minutes on the clock, Arribas had another bite of the cherry but his shot flew wide. Navalcarnero reacted, first through a Gonzalo effort which sailed over the bar, then when Jesús de Miguel drilled into the side netting (28'). Following the first half-an-hour, neither team were able to create further danger in the opening period and the game went into the break goalless.
The madridistas stepped it up a notch after half-time and began to craft more opportunities. A fine piece of play in the opposition box created a chance for Blanco, whose shot from distance failed to find the target (47'). Five minutes later, Hugo Duro claimed a penalty after being upended by Fratelli, before Dotor could have got the opener but his header was saved by Aitor (61´). Just when Castilla were enjoying their best spell of the game, a Navalcarnero goal stopped them in their tracks. Calarge fizzed a ball across the box and Gonzalo ran from deep to net. The intensity spiked and Hugo Duro went down again in the box following a tussle with Fratelli, but the referee did not point to the spot.

A six-minute turnaround
Ayllon's men were then reduced to ten after Fratelli received his marching orders for a second yellow card (77'). That changed the game completely and Castilla made the most of their numerical advantage to turn the scores around. Hugo Duro levelled, heading home a Blanco cross, before Gila did the same to put the madridistas ahead. With seven minutes left on the clock, the Whites found the net once again when Arribas' free-kick was turned in by Dotor to make it 3-1.

LINE-UPS
3-Real Madrid: Luis López, Guillem, Miguel G. (Retu, 69'), Gila (Sintes, 89), Blanco, Dotor, Morante (Peter, 69'), Hugo Vallejo (César, 46'), Hugo Duro (Salazar, 84'), Santos and Arribas.
1-Navalcarnero: Aitor, Calarge, Álex, Jaimez, Fratelli, Mario (Cano, 79'), Esnáider (David, 67'), Alonso (Monteaguado, 67'), Ramón (Del Moral, 72), Gonzalo (Fran, 72') and Jesús de Miguel.

Goals
0-1 (min. 62): Gonzalo.
1-1 (min. 78): Hugo Duro.
2-1 (min. 81): Gila.
3-1 (min. 83): Dotor.