REPORT | 20/11/2020 | Edu Bueno | PHOTOGRAPHER: Víctor Carretero
The Whites convincingly defeat Fenerbahçe to complete a perfect EuroLeague double-header after Wednesday's win against Maccabi.
Euroleague
Matchday 10
Fri, 20 Nov
WiZink Center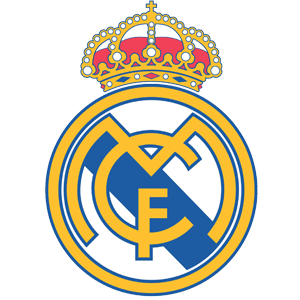 94
74
Real Madrid went from to strength to strength after victory against Fenerbahçe, the side's fifth consecutive win in the Euroleague and tenth in all competitions, to go unbeaten in a very tough European double-header. The Whites produced another dazzling display to continue their fine run, by dominating the match from start to finish with an attack that recorded 31 assists, 12 of which from Campazzo. Abalde inspired the team with his best match as a Real Madrid player (17 points and a PIR of 22). Tavares (13 and 19), Carroll (15) and Randolph (14 and 4 three-pointers) were also the stand-out players.

Real Madrid set the early pace with an explosive first quarter, even better than the one against Maccabi two days before. The Whites ended the quarter with a 16-point lead (28-12), outclassing in every department a Fenerbahçe side could only manage to reduce the deficit from the 7-0 initial scoring from the hosts (10-7, min. 6). But Laso's side produced a fine display both in defence and in attack, with four players getting the share of the points: Randolph (9), Deck, Tavares (7) and Carroll (7). Campazzo orchestrated the play, producing 6 of the 10 assists for his side in this period.

The hosts dominate
Fenerbahçe improved in attack in the second quarter with Barthel and Ali replacing Vesely and De Colo, who had been ruled out for the match. But Real Madrid was rock solid and did not seem flustered, counteracting each basket from the opponents. Unlike the first quarter, the hosts found more joy on the break, with the game wide open and with greater precision on the inside. Abalde, with 10 of his side's 21 points, ran the show in a period in which the Whites equalled the highest lead of the game with 41-25. Campazzo added 3 more assists for 9 in the first half (49-36).
Laso's charges achieved their objective of pulling clear in the third quarter thanks to their fast breaks, recording a 23-12 run in 9 minutes. Campazzo and Abalde were instrumental. The Argentine point guard scored 7 almost consecutive points and the forward reached 17 in what was his best performance for Real Madrid. Fenerbahçe found it impossible to breach the home defence, as the hosts gradually increased their lead to 24 points with 72-48 in the 29th minute.

Fine Real Madrid team display
If Wednesday's win against Maccabi was the perfect team performance, then today they were not far behind. Tavares quietly went about his business, working his way up to a PIR of 19 and cancelling out Barthel's contribution. Rudy joined the party with 2 three-pointers before going off injured with 4 minutes to go. Thompkins and Carroll also played their part, the latter with another two three-pointers of the team's total of 13. Every player make a good contribution to give Real Madrid another sublime victory by 20 points, in which 4 players finished with double-digit scoring, 5 of whom in PIR (94-74, min. 40).

STATISTICS FROM REAL MADRID-FENERBAHÇE