REPORT | 23/10/2020 | Edu Bueno
The Whites were unable to claim Clásico victory against Barça in the EuroLeague.
Euroleague
Matchday 5
Fri, 23 Oct
Palau Blaugrana
79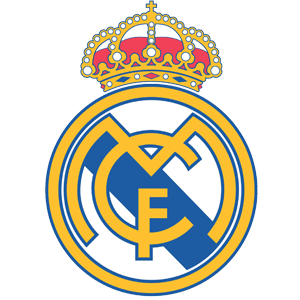 72
Real Madrid lost on their visit to the Palau Blaugrana in the match corresponding to Round 5 of the EuroLeague. The Whites went in search of the comeback in the second half but were unable to pull it off against a Barça side that was better in the first half. Thompkins (14 points) and Abalde (12) were the most prominent players for Madrid. Randolph reappeared after two weeks out and Deck was forced off with an ankle injury.

It was an intense and very physical match at the beginning with the two teams solid in defence, which led to a slow paced and low scoring first quarter (18-14). Real Madrid controlled Barça's threat from the three-point line, preventing them from scoring from the perimeter (0/6 in three-pointers), but their losses in offence (4) were the differential factor in these first 10 minutes.
Too far adrift
The hosts gradually grew in aggressiveness and shooting precision during the second quarter, unlike Real Madrid who could not find its rhythm and lacked precision in offence. Barça, led by Heurtel and Kuric (10 points), gradually increased its lead and opened up a twenty-point gap before the break (48-27, min. 20).

The Whites come out a changed side after the restart. They shot with pride and aggression to improve their game at both ends of the court. At 54-33 in the 25th minute, Laso played a low five with Taylor in the number four position. The team put pressure on around the entire court and Barça began to suffer. Madrid worked tirelessly and added more pace to its game. The Swedish forward and Abalde led a 6-17 scoring run that brought the visitors closer to 10 points four minutes later (60-50, min.29), in a third quarter that they clearly won by 16-25 (64-52).

Against the clock
The challenge was difficult but they had to try. Real Madrid showed character and dedication. Campazzo managed to reduce the 10-point deficit and Llull, with 1:36 remaining, made it 74-69 after his 7 points. However, between the effort made and several key Barça baskets, with Higgins and Martínez taking centre-stage, the hosts prevented the final comeback in another quarter that was won by the Madridistas by 15 to 20 (79-72, min. 40). Now Madrid must turn its attention to the league and the derby against Estudiantes (Sunday, 6:30 pm, CET).


STATISTICS FROM BARÇA-REAL MADRID