REPORT | 05/12/2019 | Edu Bueno | PHOTOGRAPHER: Pedro Castillo
Real Madrid beat Valencia Basket at home to complete the best run of any team in this year's competition.
Euroleague
Matchday 12
Thu, 05 Dec
WiZink Center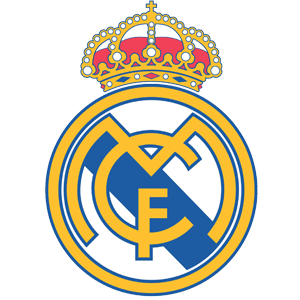 111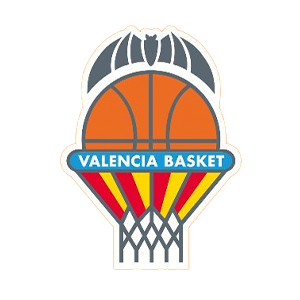 99
Real Madrid won again in the Euroleague to go seven wins in a row in for the best run of any team this season, overtaking the six games Olimpia Milan and Maccabi both managed. Laso's side beat Valencia Basket in a game where they scored 111 points (only five less than their record). Randolph (with 18 points and 28 PIR), Campazzo (8 and 17 assists, his personal best), Thompkins (14 and 23), Causeur (16 and 17), Tavares and Carroll (12 points each), were a great unit for Real Madrid, who are yet to be beaten at the WiZink Center (7 wins in the Euroleague and 5 in the League).

The start of the game was a case of offensive basketball with two teams showing their offensive guile. Real Madrid hammered Valencia Basket with six threes in the opening 10 minutes (3 from Randolph in his 100th game for the Whites in the Euroleague and 2 for Causeur to net 8 points). The visitors struck back with another 5 threes (Dubljevic 8 and San Emeterio 7). The accuracy was reflected in a pacy first quarter that finished 30-29 thanks to a basket from Campazzo, another key man for Laso.

Improvement at the back
Following the offensive start to the game, Real Madrid were better defensively in the second quarter right up until the 18th minute. They managed to go +8 at 53-45 after a 10-2 run in their favor. Rudy and Laprovittola, with 5 points each, led an offensive line where all 11 players who took part shone. Unlike the home side, Valencia Basket were less effective (Tobey, 11 points). The defense and Real Madrid team play led them to a streak of 23-20 in the quarter and go into the break 4 up in total (53-49).
Great team work from Laso's team, this time thanks to Campazzo-Tavares, gave them control of the game, taking up to an 11-point lead (77-66, min. 29). The Argentine got 13 assists, helping Tavares in particular. Randolph came back (28 PIR so far) and was vital in attack for the Whites. The rival depended on the likes of Dubljevic, Colom and the added bonus of free-throws from 23´ onwards.

Real Madrid breaks down the game
Real Madrid were in full control thanks to their offense. At 77-70 on 29´ Jaycee Carroll came into the mix. Eight points at the end of the third and the start of the fourth led to a difference of 17 points (87-70, min. 31). Mickey was also crucial under the hoop. Valencia Basket were up against it and got 7 points with just five minutes to go thanks to Tobey and Lloyd (94-87). That was where their rally ended.

Thompkins kills it once and for all
The center took over from his compatriot Carroll and proved his worth yet again: two threes in a row and another pair of twos to get 10 points in the quarter meant the Whites had their ninth Euroleague win (111-99). The Whites scored 17 threes, just one less their all-time record, and Campazzo topped his assist record with 17. On Sunday, there will be even more basketball at the WiZink Center.

STATISTICS REAL MADRID-VALENCIA BASKET