REPORT | 10/10/2019 | PHOTOGRAPHER: Antonio Villalba
Real Madrid got their second win in the Euroleague at the WiZink Center. It was a tough game but Mickey was spectacular, bagging 16 points, 11 rebounds and a 30 PIR.

Euroleague
Matchday 2
Thu, 10 Oct
WiZink Center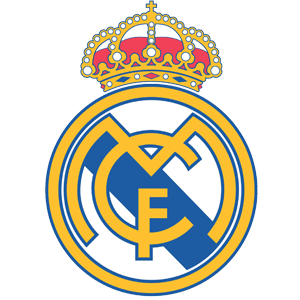 86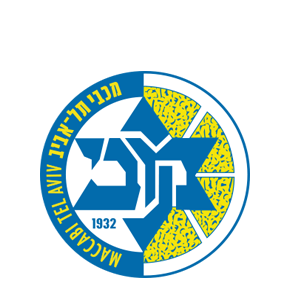 85
Real Madrid beat Maccabi at the WiZink to get a second consecutive win in to continue a great start to the Euroleague after the win last week over Fenerbahçe. Laso's team had to suffer but in the dying seconds they bettered a rival who were terrific throughout the clash. Mickey proved his mettle, with a double-double (16 points, 11 rebounds and 30 PIR) and Carroll grabbed the winner, netting a three with two seconds till the buzzer. The player was key as he netted 14 points in just 16 minutes. The new Whites player Salah Mejri was at the arena to watch his new teammates who will now face three straight away games.

This is the most played game in Euroleague history, 59 meetings including this one. It all started with Maccabi setting out with a physical approach, showing heavy handed, tough attack, largely led by Wilbekin. They kept Real Madrid at bay, despite their strong attack through Rudy and Randolph, who were top scorers (6 points each). The Whites struggled at the start (22-22, min. 10).

Mickey puts on a show
The Whites started to attack sme more in the second quarter. All the players managed to socre, but Mickey was the star. The center was incredible during the 10 minutes he was on the court at the WiZink Center in the first half: netting 12 points without missing, getting 8 rebounds and a PIR of 23. He was followed closely by Llull, Carroll and Causeur (16 points between them) and Laso's side even took a 43-34 lead on 17 '. The Israeli side foguth back against Real Madrid with the break on the horizon. Bryant (11 points) and Di Bartolomeo (50-44) were their key men in attack.
Maccabi suprosed the Whites with three threes in a row to make it 12-0 in the quarter just after the break, taking the reins after they lost control in the second (50-56, min. 24). Real Madrid reacted in just two minutes and neutralised the situation with a 13-2 thanks to Randolph. It couldn't have been closer in the third quarter: 60-60.

Dejà vu for Carroll
It remained level until the end. Both teams fought till the death, very much the story of the whole game. The visitors kept on scoring and they did not let up. Cohen, Hunter and Wilbekin fought hard against Real Madrid who relied on Carroll's threes and Deck's cameo. It was blow for blow between the sides, and in the last minute with the score at 81. Two free throws taken by the man of the night Mickey, were countered when Wilbekin scored with 20 seconds to play. The visiting guard got the visitors two up with 10 seconds to play at 83-85.

But, as with the second League final game against Barcelona, Carroll stepped up to sink the three to win it 86-85. The Whites defended brilliantly in the final possession of the night and the fans went wild. This was a key win for the Whites given what they have to face at the end of October: visits to Zalgiris, Anadolu Efes and Bayern.

STATISTICS REAL MADRID-MACCABI