REPORT | 02/06/2019 | Nacho Díaz
Real Madrid beat Manresa again with another great performance from the whole team.
Playoff Liga Endesa
Quarter Final (game 2)
Sun, 02 Jun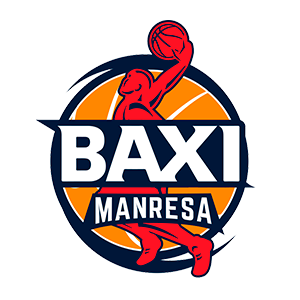 73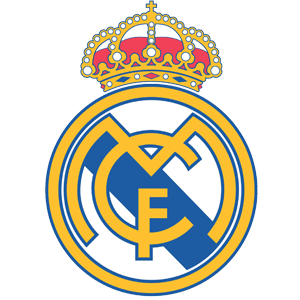 88
Real Madrid
have qualified for the
Endesa League
semifinals in double time, with a massive appointment going in to Thursday at the
WiZink Center
. The opposition is as yet unknown with Unicaja Málaga and Valencia Basket fighting it out. Laso's team were solid on the floor with a tremendous start, in a Nou Congost who made it difficult for 40 minutes but that was not enough to draw the playoff level. A great match both in defense and attack, and with a spectacular record from the 6.75 line (62%) and on two point shots (48%).
Real Madrid
looked to cool the atmosphere from the start by forcing two losses in the first two Manresa attacks while in attack displayed all their strength. A basket from
Randolph
, another by
Taylor
, eight points from
Rudy
(two triples) and a dunk from Tavares in the first four minutes made it 2-14 rocking Baxi Manresa from the off.
Laso's
players won the recoveries and
Llull
stepped up with five points on the bounce to end the first period 11-26.
No let up in attack
The home side couldn't hit back as
Tavares
and then of
Ayón
took control. Madrid strode on with
Thompkins
(5) and
Causeur
(4) for a +24 (11-35) that hit Peñarroya and his team hard. Nine consecutive points from the Whites stopped the home side as
Llull
with a triple and
Carroll
with two from 6.75 made it 28-47.
Manresa decided to throw everything at the opposition from 6,75 with success from Lundberg, Lalanne and Garcia. But Madrid didn't want any scares, and Tavares, Taylor or Randolph stepped up on the inside, then Campazzo hit from distance with four from four. Rudy rounded up a run on to record 13 treys giving Real Madrid the advantage (45-71).

No surrender
Laso's side pushed hard in the final ten minutes, where Madrid continued and looked to hit a difference of thirty. With the job almost done, it was time to share minutes around looking at the next game, which will be the best of five games. Reyes became the 11th Real Madrid players to scored in the match, and the locals managed to make up the final result. Eighteenth consecutive victory for Real Madrid in the Nou Congost booking a ticket for the semifinals (73-88).