REPORT | 17/03/2019 | Edu Bueno | PHOTOGRAPHER: Víctor Carretero
They managed their best defensive stats of the campaign and equalled their biggest win (+37). Yusta was outstanding with 17 points.
Liga Endesa
Matchday 23
17/03/2019
WiZink Center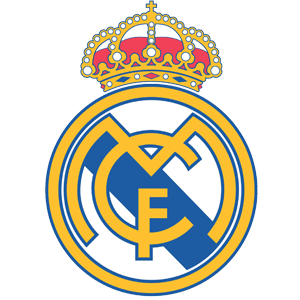 91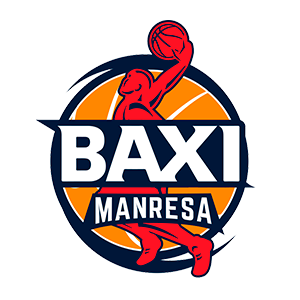 57
Real Madrid close out the week which saw them secure home-court advantage in the Euroleague play-offs with their eighteenth League victory. The Whites overcame Manresa in a game which they put beyond the opposition inside the first quarter (29-13) and made sure after the break, with a 45-19. The return of the competition to the WiZink Center after more than a month, saw Laso's men produce some of their best basketball just three days on from beating Khimki by 25 points in the Euroleague, record their best defense of the last three League seasons and equal their 37-point win against Buducnost. Yusta netted 17 points and picked up a PIR of 18 to lead seven players in double digits. A run of four games in seven days, five in 12, now await the madridistas at the end of March.

Manresa coming out without fear early on ensured the game started at a break-neck pace. It took until the fourth minute for the Whites to wrest the initiative and begin to open a deficit on the scoreboard. The first quarter's 29 points were shared between four players: the impeccable Yusta and Thompkins, the latter making his return from injury after four games out, were scoring with ease (8 and 6 points); a further 8 came for Llull and 7 for Causeur. The visitors were unable to deal with the onslaught and Madrid romped to a wonderful first period of 29-13 following a 22-4 run.

Madrid never look back
The Whites struggled to continue their seamless offensive efforts and saw their 16-point lead halved at the break. Manresa improved at both ends and similar +7 runs in their favour at the beginning and of the second quarter, led by Lundberg, Toolson and youngster Òrrit, meant they were only 8 down at the half-way point (46-38). Without their inspired offensive quartet on court, Real Madrid relied on superiority on the rebound and a 90% conversion rate on free-throws. With Ayón and Randolph out, Tavares stepped up in this regard with six rejections.
The half-time break was filled by fans paying tribute to the Minicopa champions and Real Madrid did their bit to add to proceedings with a superb third quarter. They were dominant in every respect, reflected by a 14-2 and +20 in barely three minutes after the restart to go to +20 for the first time (60-40). Yusta was on 12 points without a miss and Tavares was an insurmountable all for the team from Peñarroya. Madrid's towering defense finished off the imponent Manresa, who could only find six points in the quarter. It finished 69-44 with another fine 23-6 run.

Second win over 25 points
The madridistas didn't step off in the closing stages. Laso rotated, giving Prepelic his first minutes and the team continued to add to their lead, moving it beyond thirty (80-47, min. 36). Having won by 25 points in Russia, it was a repeat performance here to record the season's best defense, beating the 66 they conceded in Andorra, and their greatest win, equalling the 37 against Buducnost in the Euroleague (91-57, min. 40). Now begins a run of 5 games in 12 days which kicks off this week with three.