REPORT | 19/10/2018 | Nacho Díaz | PHOTOGRAPHER: Ángel Martínez
The Whites, paced by 23 points from the point/shooting guard, downed Baskonia to move top and keep their unbeaten start to the season going.
Euroleague
Matchday 3
19/10/2018
Wizink Center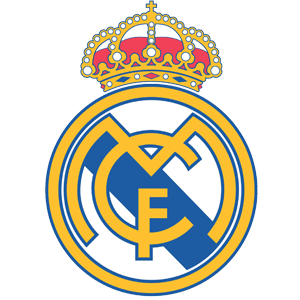 97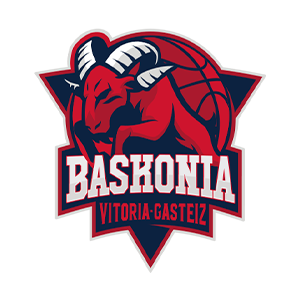 79
Real Madrid
has got the hang of this demanding schedule. Just 48 hours after the
win
recorded on Olimpia Milán's court, tonight it was all about downing a Kirolbet Baskonia side that withstood the hosts' surges in the first three quarters but ended up succumbing in the final stanza. The Whites' delivered a fantastic offensive performance, with the outstanding
Llull
(23 points, 13 in the first quarter) and four Whites' players posting more than 10 points and
Tavares
once again a dominant presence (seven points, 11 rebounds and four blocks).
Kirolbet Baskonia made a strong start with a run of 0-5 that well and truly shook
Real Madrid
into life, as the host teared up a run of 10-0, thanks to
Tavares
marking his territory against Shengelia virtually from tip-off and because
Randolph and
Llull
were showcasing great accuracy in offense. The American notched up eight points, whilst the Menorca-born man posted 13 (and three assists). The Vitoria-based side were weathering the storm in the opening quarter
(25-19).
Shuffling the pack
Real Madrid
changed the lineup in the second quarter.
Campazzo
(six) and
Rudy
(eight) weren't prepared to play second best and were in fine form from the three-point linee (57.1% of the Whites' points in the first half). Two treys apiece and the margin became +10 (34-24) within three minutes. However, Baskonia were coping with the Whites' surge and regained its composure by striking from the three-point line, with Garino and Huertas leading the charge. Other members of the Madrid roster began to get in on the scoring act (
Reyes
,
Carroll
,
Tavares
,
Deck
…) as the hosts headed in at the interval ahead (52-44).
Whilst the first half had been an offensive affair, the second half began in the same fashion. Vildoza and Janning were punishing the Whites, who in offense were capitalising on the mobility of the excellent Causeur (11 points), who was everywhere on the court. The riposte from the guests saw them tie things up (65-65, min. 27) until Llull stepped up again. Madrid surged ahead again with a 9-0 run and two treys from number 23 (74-67).

Strength in depth
Madrid were set to have to dig in for 10 minutes and Pablo Laso's men know exactly how to do that. The coach turned to his bench and that proved to be the key. The tireless Reyes added 10 points, Rudy returned to star from the three-point line (four from five) to turn the game in Madrid's favour, before the immense Tavares produced a block and a dunk that got the WiZink Center up off its feet. There were now just minutes remaining but the difference was now 20 points and Baskonia, who ended up throwing in the towel in the face of the hosts' surge, contented themselves with trying to cut Madrid's lead. (97-79).

REAL MADRID v BASKONIA MATCH STATS