REPORT | 19/05/2017 | Nacho Díaz (Istanbul) | PHOTOGRAPHER: Víctor Carretero
Llull (28 points) and Carroll (21) were the standout performers for the Whites, who now face CSKA Moscow on Sunday in the EuroLeague third-place game.
Euroleague
Semi Final (Final Four)
19/05/2017
Sinan Erdem Dome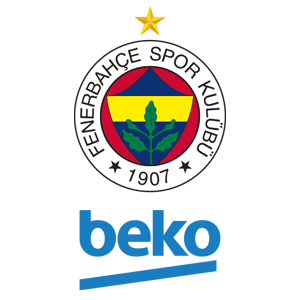 84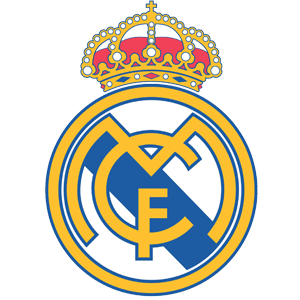 75
Real Madrid will not be involved in Sunday's EuroLeague final, a game in which the Whites had become regular fixtures over recent seasons. Madrid was left playing catch-up throughout all of this match-up and ultimately failed to down the Final Four hosts, Fenerbahçe. Not even the excellent
Llull
(28 points and a performance index rating of 32) or the prolific Carroll (21.5 points on treys) were able to turn the game, which was an uphill struggle from the off, in Madrid's favour.
Things weren't expected to be easy with virtually all of the Sinam Erdem rooting for the home side. Fenerbahçe, spurred on by the red-hot atmosphere, came charging out of the blocks. Vesely made points on the inside, whilst Dixon and Kalinic posted on the outside. Real Madrid was being made to suffer as the guests choked in offense - going three minutes without posting any points - and was being punished on turnovers. The only glimmer of hope in this scoring flurry was the imperious Sergio Llull, who tallied 11 of his team's 13 points. The Turks ended the first stanza with an eight-point buffer (21-13).
Whites go on a run
Llull was in need of a partner in crime in the scoring stakes and he found willing assistants in the form of
Randolph
(3) and Thompkins (5), both from the three-point line. It was now the hosts who were suffering after this setback and Madrid made the most of things to rack up a 0-11 run, which included three treys. The Whites managed to draw themselves to within three points (28-25), but another Fenerbahçe surge, led by Kalinic and Bogdanovic, saw the Turks restore their 10-point margin (44-34).
Each time the Whites tried to hit back, Obradovic's troops pulled away again. With Sloukas calling the shots and Udoh's scoring prowess (8 points) Fenerbahçe established their biggest lead of the night halfway through the third quarter (+15, 52-37). Carroll stepped up to the plate (9 points from three treys) to bring Madrid back into contention, but another flurry from the host left the scores at 63-50 (min. 30).

Madrid seeks epic comeback
Real Madrid's only option was to mount a stirring comeback in the final stages of this semi-final encounter. Hunter, in defense and offense (6 points), tried to inject some life into the fightback. The Whites flirted within 10 points of the hosts on several occasions, but Udoh's talents extinguished any hope of a comeback. A Carroll trey and a 2+1 from Llull clawed Madrid back to -7 with 57 seconds to go. Madrid tried their best and gave every last ounce but Fenerbahçe held on to take the win (84-75).

Rosters
FENERBAHÇE 84 (21+23+19+21): Dixon (9), Bogdanovic (14), Kalinic (12), Vesely (12) and Udoh (18) -cinco inicial- Antic (-), Mahmutoglu (-), Sloukas (9), Nunnally (2), Datome (8), Bennett (-) and Duverioglu (-).

REAL MADRID 75 (13+21+16+25): Llull (28), Doncic (0), Maciulis (0), Randolph (7) and Ayón (2) -starting five- Draper (0), Rudy (0), Taylor (3), Thompkins (8), Reyes (-), Carroll (21) and Hunter (6).