REPORT | 19/06/2015
With Rudy to the fore (17 points and a PIR of 21), the Whites saw off Barcelona in game one at the Barclaycard Center.
Liga Endesa
Final (Game 1)
Fri, 19 Jun
Barclaycard Center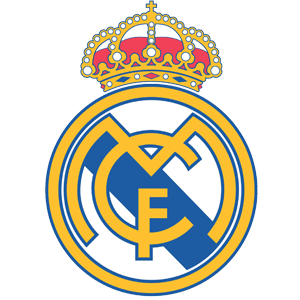 78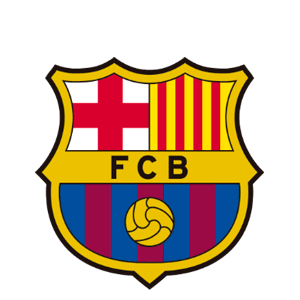 72
Real Madrid defeated Barcelona in game one of the Endesa League finals, with Rudy (17 points and a PIR of 21) leading the way in an excellent team display that saw five players pick up index ratings of over 10, as the Whites protected their home-court advantage and took a 1-0 advantage in the battle for the title. In under 48 hours, the Barclaycard Center hosts round two (Sunday, 12:30pm).

There was little time to get settled as the finals got underway in sixth gear from the off. Both teams came out at full throttle from the first minute, and there was barely anything to separate them (16-17) until 8', when Real Madrid began to find the basket from the perimeter to break the deadlock and take the initiative in the encounter. Three consecutive three-pointers from Sergio Rodríguez, Rudy (9 points with just one miss) and Nocioni guided Madrid to an 11-0 run in the minute that followed (27-20, min. 9) to see the first quarter end 27-20.

Team display from Madrid
With Barcelona making up for their six turnovers courtesy of three-pointers (5), Madrid's maximum lead arrived in the opening exchanges of the second quarter. Nocioni injected his dose of aggression and passion with another fantastic block on Tomic (2 personal fouls) that brought the Palacio to its feet, and his side moved 9 ahead on 11' (31-23). Barcelona pushed to get to within 5 on 25' with Huertas (7 points) and Hezonja taking over in offence from Satoransky and Lampe, but the Whites withstood the visitors' charge thanks to the inspiration of Carroll (6 consecutive points) and the great work of Reyes (47-38, min. 20).
Rudy, with another two threes to close out and open up the game at its halfway stage, put his team at 50-40 on 21'. Madrid were asserting their collective play while Barcelona looked to their individuals in offence. Doellman it was who responded with five points to again cut the deficit to five in a quarter in which the defences came to the fore (50-45, min. 23). With key man Tomic on the bench with three fouls thanks to the defence of Ayón, los blaugranas enjoyed their best spell of play, imposing a slow, unhurried rhythm on the game. However, Llull was there to come to the rescue with several crucial baskets to contain his side's opponents (59-53, min. 30).

The solidity of the European champions
Real Madrid demonstrated their mental strength in the final quarter. With the Whites 11 points in front following a three from Maciulis on 34', Barcelona reacted, taking advantage of moments of imprecision from the hosts with Herzonja on fire. The small forward scored a trio of three-pointers (5/5) to drive los azulgranas to a 15-4 run to get themselves right back into the match (70-68, min. 38). But Madrid produced their best in defence, showing aggression and controlling rebounds, just as they had for much of the clash. 'El Chacho' (6 points), Rudy and Reyes took charge in the final minutes, ensuring the victory from the free-throw line (78-72, min. 40).

Squads
REAL MADRID 78 (27+20+12+19): Llull (9), Rudy (17), Rivers (0), Reyes (12) and Ayón (10) --starting five--; Carroll (8), Sergio Rodríguez (12), Bourousis (-), Nocioni (5), Maciulis (3), Slaughter (0) and Mejri (2).

BARCELONA 72 (20+20+13+19): Satoransky (7), Oleson (2), Thomas (4), Lampe (9) and Tomic (2).--starting five--; Hezonja (18), Huertas (9), Abrines (0), Nachbar (1), Pleiss (6), Navarro (7) and Doellman (7).