REPORT | 17/05/2015 | Edu Bueno
Real Madrid basketball side defeat Olympiacos to win La Novena at the Palacio
Euroleague
Final (Final Four)
Sun, 17 May
Palacio de los Deportes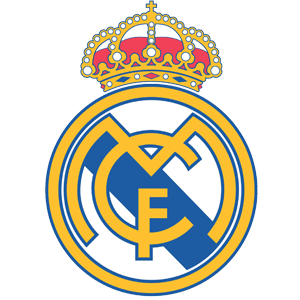 78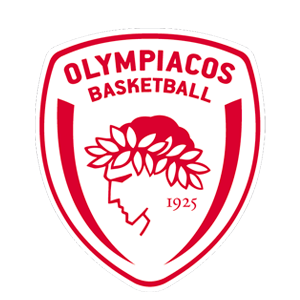 59
Real Madrid are once again continental basketball kings after being crowned European champions for the ninth time in their history. The Whites won La Novena in an incomparable set of circumstances: at home and in front of their fans, after beating Olympiacos in a final where they were superior and showed an enormous hunger to win. The MVP Nocioni (12 points, 7 rebounds and a PIR of 18), Carroll (16 points, including 11 decisive points in the third quarter) and a spectacular team performance led Madrid to their third title win of the season.

Glory is only achieved through sacrifice and that is how Real Madrid went about things. The final left no time to catch a breather, well it did, but only in the final minute. It got underway with a first quarter that was worthy of the occasion, a mixture of tension, intensity and an extremely close contest between the sides. Madrid went ahead in the first three minutes with Carroll scoring and Reyes working hard in the paint (6-1). However, it was Olympiacos, with their aggressive defence and an inspired Lojeski (10 points) who would take the initiative despite Llull's accuracy from the three point line (15-19, min. 10).

Reaction from the Whites
With Ayón and Bourousis on the bench following two fouls from each of them, Madrid turned to their great motivational force: Nocioni. They lost height but gained heart and sacrifice. The Argentinian injected an extra dose of character into his side and they responded by gaining confidence in defence with great work from Rivers. They gave Olympiacos a taste of their own medicine and the game became a battle between two powerhouses with technical and unsportsmanlike fouls that really slowed the pace down.
Madrid were able to adapt to that style of play with Maciulis taking up responsibility in attack (9 points and a single miss) to enjoy his best minutes of the game. A 7-3 run left things equal on the scoreboard and three pointer from Rivers gave Madrid their maxium lead at the break with the score at 35-28. The defensive attitude had chanced the dynamic of the game in another sensational Madrid quarter, it was less spectacular than in the semi-final but just as effective, leaving the Greeks with 9 points and Madrid with a run of +11.

A 5-1 run at the start of the third quarter increased the advantage to 11 points making it 40-29 in the 23' minute. The Whites had taken an lead that, in view of how the game was going, was worth its weight in gold. However, they faced a side who are the king of comebacks. Sloukas y Printezis inspired some pride in the Greek side and with a 0-11 run, they went one up in the 27' minute (40-41).

Carroll to the rescue
Facing a confident Olympiacos side and wide the team feeling it, the North American shooting guard erupted into the game with three minutes of spectacular play that put halted the intentions of a rival who watched the attacking exhibition in amazement. Carroll scored three triple pointers for a total of 11 consecutive points, that allowed Madrid to get their breath back (53-46, min. 30).

This time yes
Madrid continued to really bite in defence, pressing down on rebounds and leaving Spanoulis (3 points) with no options. Everything that had been worked on was applied to perfection. Olympiacos got to within 5 points with a three pointer from Sloukas (60-55, min. 35) but Nocioni was there to remind them that nobody beats Madrid in terms of edge and fight. Rebounds, blocks and a three pointer led the final push. Llull joined in (12 points) and the Whites killed of the game to the sound of "Cómo no te voy a querer" (How am I not going to love you?) sang by thousands of Madrid fans in the Palacio stands. A magical night, and now, Real Madrid are champions of Europe (78-59).

Squads:
REAL MADRID 78 (15+20+18+25): Llull (12), Rudy (7), Carroll (16), Reyes (2) and Ayón (2) --starting five--; S. Rodríguez (11), Nocioni (12), Maciulis (9), Rivers (5), Slaughter (2), Bourousis (-) and Campazzo (-).

OLYMPIACOS 59 (19+9+18+13): Dunston (4), Spanoulis (3), Printezis (11), Mantzaris (1) and Darden (-) --starting five--; Petway (2), Hunter (10), Papapetrou (-), Sloukas (10), Agravanis (-), Lafayette (1), and Lojeski (17).