REPORT | 26/04/2015 | Edu Bueno
The Whites settled their clash against Bilbao Basket with a fantastic first-half display (52-23) and leapfrog Unicaja at the top.
Liga Endesa
Matchday 30
Sun, 26 Apr
Barclaycard Center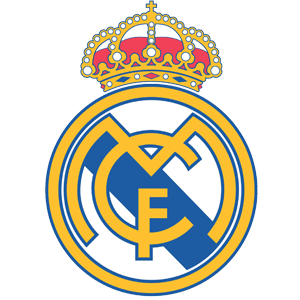 78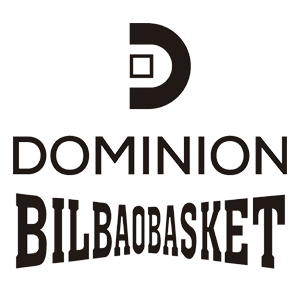 52
They signed off from Endesa League duty by winning El Clásico two weeks ago and, now a Final Four team, Real Madrid returned to domestic action in style by reclaiming first place after a comprehensive victory over Dominion Bilbao Basket at the Palacio, coupled with Unicaja's defeat in Seville. With an immense first-half showing, Madrid sealed another sparkling collectively-inspired win in which Campazzo (13 points) and Sergio Rodríguez (8 rebounds and 7 assists) were the outstanding performers. On this Thursday's postponed matchday (8:45pm CEST), the Whites host Unicaja in a fixture that could decide top spot in the Regular Season with four games remaining.

The match's opening minutes saw the hosts put themselves in the driving seat. Laso shuffled his bench with Campazzo coming in, and Real Madrid were at it from the off. The Argentine brought intensity to a top defence that conceded just 7 points in the first quarter. Madrid's dominance on rebounds (14 to 6) and an offence that had Reyes (7 points) and Rudy (6) to the fore allowed them to comfortably come through a first period that finished 23-7 after a 9-0 run in three minutes.

Madrid whirlwind
Bilbao Basket improved slightly in offence in the second quarter through Marko Todorovic and Bertans, but with the Whites proving a well-oiled machine in which every cog was turning perfectly, it was not enough (Hervelle's absence was palpable). Showing no signs of tiredness after their exertions in the Euroleague playoffs, the home team stepped up the rhythm in offence, with the men coming off the bench taking centre stage.

Slaughter, Nocioni and Carroll, who scored 10 points in 7 minutes before being forced off after twisting his ankle, were joined by a Sergio Rodríguez doing well on rebounds (7) as they increased Real Madrid's lead with continuous runs that led to a +21 advantage on 19' (44-23). However, it was Campazzo who capped an excellent first half with a spectacular final minute (two threes and one two-pointer) (52-23, min. 20).
Real Madrid were in total control, as was reflected by a PIR of +62 after 26' and a scoreboard on which they had double their opponents' points at 60-30. However, Madrid took their foot off the gas at both ends of the court in the following minutes and Sito Alonso's men took advantage, applying full-court pressure with the trio Raúl López-Borg-Colom, and putting together a 6-13 run (66-43, min. 30).

Finishing touch to a superb week
With the game won, Madrid took care of their lead effectively in the last quarter, putting pressure on in defence as Llull stepped up to re-establish a 30-point advantage (75-45, min. 35). Only Rivers, who had come on in the third quarter, did not get off the mark for a home side in which six players reached or surpassed an index rating of ten. Campazzo ended the match as the highest points scorer (13). A great week for Madrid. The team remain unbeaten at the Palacio (14 out of 14) and now set their sights on Unicaja.

Squads
REAL MADRID 78 (23+29+14+12): Campazzo (13), Llull (7), Rudy (10), Reyes (11) and Ayón (4) --starting five--; Rivers (0), Sergio Rodríguez (6), Nocioni (4), Carroll (10), Maciulis (3), Slaughter (4) and Bourousis (6).

DOMINION BILBAO BASKET 52 (7+17+19+9): Colom (5), Bertans (10), Mumbrú (5), Williams (6) and Wragge (3) --starting five--; Borg (4), D. Todorovic (0), Hervelle (-), López (5), Andjusic (0) and M. Todorovic (14).