REPORT | 30/09/2021 | Edu Bueno | PHOTOGRAPHER: Víctor Carretero
The madridistas downed the defending champions, Anadolu Efes, with a first-half masterclass and some fine defending. The standout performers were Tavares (13 points, 12 rebounds and a PIR of 24), Yabusele (15 and 18) and Heurtel (15 points).
Euroleague
Matchday 1
Thu, 30 Sep
WiZink Center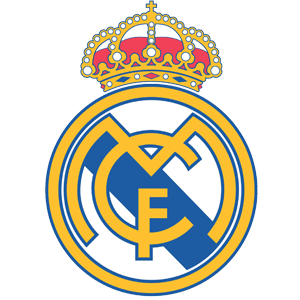 82
69
Real Madrid made quite the impression in the opening round of the EuroLeague as Pablo Laso's men downed Anadolu Efes at the WiZink Centre to record an important win against the defending champions and one of the pretenders to the crown. Madrid couldn't have made a better start to the competition as our team produced a near-perfect performance and set themselves up for victory with an excellent opening 19 minutes (50-29) and some marvellous defending. The Tavares (13 points, 12 rebounds and a PIR of 24), Yabusele (15 and 18) and Heurtel (15) trident paced the madridistas, who went all of September unbeaten to round off a perfect month.

There was real appetite for the EuroLeague and Real Madrid came flying out of the blocks. The Whites announced themselves within an impressive opening stanza in which they were too hot to handle for opponents of the standing of Anadolu Efes. Laso's charges sent out a warning after three perfect minutes in which they brimmed with intensity and showed defensive solidity and a high tempo in offense. Five points from Hanga led the team to a run of 12-0. The guests turned to Larkin and had it not been for the point guard, the hosts would have been out of sight because our team was on another level and showing a fine attitude and fighting for every ball as if it were the last, whilst also recording excellent percentages and no showing no weaknesses. Huertel posted 10 points inside an opening 10 minutes in which Madrid got the upper hand on the scoreboard at 32-15 and 35-9 in the valuation stakes.

Solid Madrid
There was no question that Anadolu Efes would show some pride and try to haul themselves back into the contest and the guests are certainly not short on quality, but they simply couldn't, it was impossible for them. Real Madrid offered them no route back in as the hosts showed great desire and some solid whilst stunning basketball that those in the WiZink Center stands revelled in. Tavares, Yabusele, Llull, Williams-Goss, Abalde… all of them played their part and with a straight four treys our team established the biggest lead of the night (+21) on several occasions, the last of which was at 50-29 on 18'. The visitors surged back, with Larkin at the heart of things, and it was only this that kept them in the game at the interval (50-35).
This Real Madrid team deserve great praise and particularly at the stage of the season we currently find ourselves in. Anadolu Efes came back into it and dragged themselves back to within 13 points right after the restart and it looked like they would be able to get back into the contest (55-42, min. 24). However, Laso's men soon hit back and the answer came in defense with two treys from Williams-Goss and the dominance on the inside of the Tavares-Yabusele pairing.

Great vibes
Madrid totally cancelled out Anadolu Efes, whose play was limited to some moves from Larkin and Micic. Nullifying opponents in this way is no mean feat, with Madrid giving the Turks no option to get back into the match. The hosts' defensive spirit continued to shackle Anadolu and Llull and Poirier got in on the act in offense and alongside the inspired Heurtel rounded off a brilliant team performance (82-69). This win represents the sixth triumph for our men in the best-ever September in the club's history. There's now no let-up and the table toppers are in league action again on Sunday against Lenovo Tenerife (6:30pm CET).

REAL MADRID v ANADOLU EFES STATISTICS