REPORT | 19/09/2021 | Eduardo Olivera | PHOTOGRAPHER: María Jiménez and Thomas Delrat
A fine performance at the Alfredo Di Stéfano by the academy side, who responded well after conceding a controversial goal.
Grupo 2 - Primera RFEF
Matchday 4
Sun, 19 Sep
Ciudad Real Madrid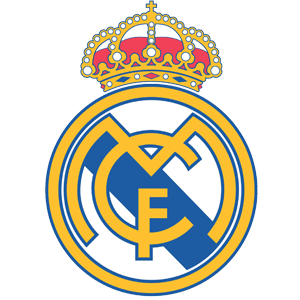 2
1
Real Madrid Castilla claimed a hard-fought win against Nàstic after a stellar display at the Alfredo Di Stéfano stadium to record their second victory of the league season. Aranda inspired the Whites with a brace, while Madrid had to bounce back after a ghost goal by the Catalan side.

The game kicked off with the Tarragona side pressing high up, as few chances were created in the first 30 minutes of play. Castilla dominated the possession, but failed to carve out any clear-cut openings. In the 38th minute, Marvin played a fine cross into the penalty area from the right wing to pick out Aranda. The midfielder met the cross with his head and nodded the ball past the keeper to send the academy side in a goal to the good at half-time.

Castilla dominate
After the re-start, the madridistas were dealt a blow in a moment of controversy. On 50', Bonilla swung in a corner and Luis López cleared the danger with his foot. None of the images showed that the ball had completely crossed the goal line but the match official awarded a goal to Nàstic. However, Castilla would not be deterred and responded straight away when Peter played through Aranda, who fired the Whites back into the lead with a right-footed strike from the edge of the area.

The hosts were then in total control of the proceedings and almost extended their lead through Gudjohnsen and Santos after the hour-mark, but their efforts were off target. Nàstic went in search of an equaliser, but the Madrid defensive remained solid, as Raúl's side claimed a deserved victory.

MATCH INFO:
2-Real Madrid Castilla: Luis López, Santos, Gila, Pablo Ramón, Marvin, Dotor, Latasa (Gudjohnsen, 32'), Peter, Morante, Retuerta (Carrillo, 69') and Aranda (Theo, 87').
1-Gimnàstic de Tarragona: Manu García, Pol D. (Pedro, 68'), F. Carbia (Pol B, 68'), Del Campo, Fullana, Quintanilla, Aythami CL, Pablo Fdez. (Edgar Hdez., 58'), Robert S., Joan Oriol (Nil ,81') and Jannick (Bonilla, 46').

Goals
1-0 (min. 38): Aranda.
1-1 (min. 50): Bonilla.
2-1 (min. 58): Aranda.