REPORT | 10/06/2021 | Edu Bueno | PHOTOGRAPHER: Víctor Carretero
Real Madrid got the better of Valencia Basket in game 3 and will take on Barça or Lenovo Tenerife for the title. Garuba was outstanding (16 points 14 rebounds).
Playoff Liga Endesa
Semi Final (Matchday 3)
Thu, 10 Jun
WiZink Center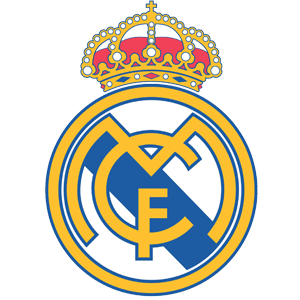 80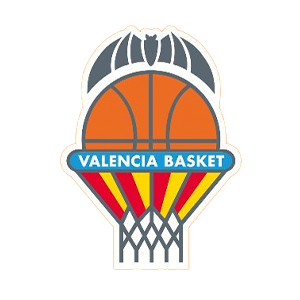 77
Real Madrid are back in the league final for a ninth consecutive year under the play-off format. Laso's men had to dig deep to beat Valencia Basket and take the third and decisive clash at the WiZink Center which had fans back in the stands once more. A superb Garuba performance (16 points, 14 rebounds and a PIR of 23) inspired a solid team display as Llull (13 points on his return), Causeur (15), Taylor (10) and Tavares (7+8 rebounds) also stood out.

The team have now posted an all-time record number of wins in a league season (38) to see Laso become the Real Madrid coach with most victories to his name in club history, eclipsing Lolo Sainz (596). Rudy played his 300th ACB game in a madridista jersey. The team's opposition in the final will be one of Barça or Lenovo Tenerife, who sit tied at 1-1.

Strong start
The decider got under way with both Llull and Abalde back on the madridista bench. Well aware that the opening two quarters have been key in the series, Real Madrid flew out the blocks full of energy and accuracy from the outside, attacking the strong Valencia defense well and standing firm themselves at the back. It took just 15 seconds for the first three-pointer to be put down through Causeur. The Frenchman (8 points) was driving the team's offensive play in the first quarter alongside Garuba (7 and 5 rebounds) and Taylor (4). They picked up 19 of the team's 22 points between them. The other three came from a Llull trey on the buzzer, opening his account in the play-off to make it 22-18 as the opposition's four triple's kept them in the game.

Physically demanding
The visitors upped the physical nature of the clash even further in the second half, bringing on Kalinic and Labeyrie. Madrid didn't back down and the game became an all-out battle. Valencia Basket began to up the pressure with their points, but Laso's men stood strong in defense and on the offensive rebound. Despite the early fluid offense deserting them, points came by virtue of Rudy, Taylor and Carroll to keep their noses in front. A trey by the best player on court so far, Garuba, (10 points, 7 rebounds and 2 steals in 12 minutes) gave the team a +3 lead at the break- 42-39.
Defenses came out on top and in the first three minutes there was not a single bucket. But Madrid dug deep, with Tavares making the difference in the paint to get the better of the visiting centers. With the Cape Verde man at his best, aided by Llull, the Whites took the initiative to build up a 9-point lead at 59-50 on 28'. But a 0-7 for the opposition meant the start of the fourth period came around with just two points in it (59-57, min.31).

All Real Madrid
The madridistas shot down their opponents' comeback in conclusive fashion with three consecutive treys - one from Taylor and two from Llull - to restore the nine-point advantage just two minutes later (68-59, min.33). It was all still to play for though and another foray by Valencia Basket, led by Kalinic, set up a tense finish to bring the scores to 68-67 with 36 minutes gone.

Alocén and Garuba, with another triple, made it 73-67. Tobey and Dubljevic then brought it to 75-74 with just over a minute left. And faced with the pressure of a place in the final, Real Madrid's winning DNA came to the fore. The imperious Garuba was the one to make the definitive play when he took a superb offensive rebound, before clinching the bucket and a personal foul. He made the 2+1 to make it 78-74. The next play saw a superb team defense followed by another Tavares rebound, before Causeur hit the two free-throws to close out the game and the tie in fine fashion (a 6-0 run in 45 seconds). Prepelic's triple at the end was inconsequential and the WiZink Center will now play host to the opening game in the final on Sunday (6:30pm CEST).

REAL MADRID-VALENCIA BASKET STATISTICS