REPORT | 18/04/2021 | Edu Bueno | PHOTOGRAPHER: Víctor Carretero
Real Madrid overcame a spirited Joventut side in Poirier's debut in the white jersey. Seven players recorded double-digits.
Liga Endesa
Matchday 32
Sun, 18 Apr
WiZink Center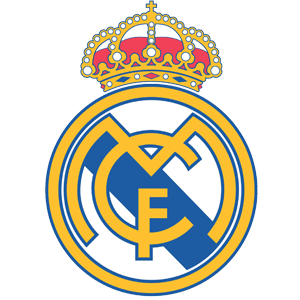 101
92
Real Madrid kept up their impressive run of form in the league and picked up their 30th win from 31 games against Joventut Badalona, taking their run of consecutive wins to 16. With just two days to go before the start of the Euroleague playoffs against Anadolu Efes, the leaders took the lead in a very difficult game (they were 9 down in the 30th minute) and it was not until the last quarter, thanks to a 36-20 run, that they were able to overturn La Penya. A strong team performance, with seven players in double figures, spearheaded by Garuba (14 points, 12 rebounds and 24 PIR), Llull (15 and 5 three-pointers) and Abalde (12 and 7 assists). Poirier displayed his quality on his debut day (9 points and 5 rebounds in 15 minutes). Thompkins played his 300th game in a Madrid jersey.

The leaders didn't find time to settle into the game because they came up against a Joventut team which set a very high tempo from the start, taking the upper hand on rebounds and scoring from three in three with 6 three pointers in the first half. Laso's side held on with points from Laprovittola (6), Causeur and Garuba (5 each), in a first quarter in which Tavares' second personal foul led to Poirier's first basket on debut. Penya were eight up at 16-24 in the ninth minute.

Madrid upturn
The visitors continued to control the game, looking very comfortable on the WiZink Center court and scoring with ease against a Real Madrid side lacking energy and intensity in their play. Morgan and Dimitrijevic boosted the difference to 10 points at the start of the second quarter (24-34, min.13). Llull and Carroll, starting with two three-pointers, and the latter bringing more intensity on both baskets, gave the Leaders a new lease of life and they took the initiative to reduce the deficit to 36-38 at the 16' mark. From then until half-time it was a scoring battle between the two teams (44-47).
A third foul by Tavares in the early stages of the second half combined with the visitors' good three-point shooting, with Morgan leading the way, didn't make for good news. Tavares came into the attack, but there was not enough continuity to give chase to La Penya, who opened up a comfortable lead of around 9 points on the offensive rebound. Madrid's first three-pointers, from Garuba and Abalde, in the third quarter brought the score to 65-72.

The leader's dramatic reaction
Real Madrid quickly turned the tide in just 1 minute and 40 seconds, coming out strong in the final quarter and with a 9-0 run to take a 74-72 lead (min. 32). With Llull now taking the lead and making triple after triple (3 in 5 minutes), Real Madrid increased their advantage from 6.75m with one more from Carroll and another from Poirier. The French centre showed his repertoire and impressed on his debut. His ninth point and Madrid's fifteenth three-pointer, scored by Carroll, proved a burden for Joventut, who were unable to find an answer to the leader's display. Another Abalde three-pointer put the icing on the cake of a huge final quarter, won 36-20 to pass the 100-point mark (101-92, min. 40).