REPORT | 01/11/2020 | Rodrigo Salamanca
Laso's men had a great first half to set up the win over Valencia Basket. Thompkins, with 22 PIR, and Carroll, with 17 points, led the Whites' offensive.
Liga Endesa
Matchday 9
Sun, 01 Nov
Pabellón Fuente de San Luis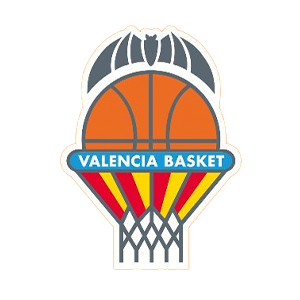 78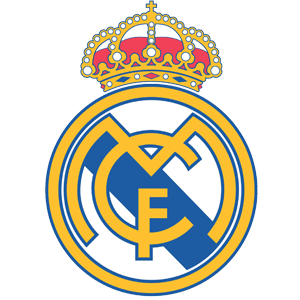 86
Another league win for Real Madrid, who beat Valencia Basket (78-86) in round nine of the competition. The team coached by Pablo Laso had a dream first half and went in at half-time with 50 points. In spite of the home-team's fightback in the second half, led by Labeyrie (10/10 in shots), the Whites held on for their eighth consecutive victory in the competition. Carroll (17 points), Abalde, who played his best game as a madridista (17 PIR), and Thompkins (22 PIR) were the standout players.

Real Madrid got off to a flying start at La Fonteta. The Whites came out strong, attacking the opponent's basket while remaining very solid at the back, forcing Valencia Basket in to mistakes. There were two factors that enabled Pablo Laso's team to go 4-20 in less than eight minutes. Spectacular success from Carroll with 12 points and the scoring rhythm of the visitors didn't drop, Abalde and Randolph, with two triples, and Tavares continued with the party to finish 6-28 at the end of the first quarter.

Excellent scoring from 6.75
The second ten minutes had the same tone. Garuba (6 points) together with Taylor and Llull stopped any response from Valencia Basket. Marinkovic's four treys weren't enough to bring his team closer to the Whites, who were on form from the 6.75m line, with three consecutive three-pointers, two of them by Laprovittola and another by Thompkins. Madrid were 12/19 on three-point shots, seeing them open up the maximum gap of 25 points at half-time (25-50).
The third quarter began with controversy after three technical fouls were committed against the home side and Ponsarnau was dismissed. This spurred them on, which, together with Kalinic, Van Rossom and Dubljevic, managed to string together a 16-7 run. However, the madridistas held out thanks to the points scored by Tavares, Abalde and Thompkins from the paint. But in the middle of the third quarter Labeyrie appeared and, with 10 points out of a possible 10, saw them take the third quarter (30-20).

A hard-fought victory
Real Madrid stretched the lead with two three-pointers from Abalde and Thompkins, but Labeyrie kept pushing with 11 points in six and a half minutes to ignite the match and close the gap (71-76). Real Madrid was not going to throw away the hard work put in during the first 20 minutes and they showed the character that defines them in the difficult moments. Two treys from Llull and Randolph opened up a gap of 10 points with two minutes left. Prepelic, with three points, and two from Abalde saw the game end 78-86. Real Madrid have recorded eight wins from eight matches and equalled their second best start in the league. Now it's time to focus on the postponed match against Bilbao Basket.

VALENCIA BASKET-REAL MADRID STATISTICS