REPORT | 20/02/2020 | Rodrigo Salamanca
The Whites picked up their 19th Euroleague win this term against Fenerbahçe, just four days on from their Copa del Rey success.
Euroleague
Matchday 25
Thu, 20 Feb
Ulker Sports and Event Hall
65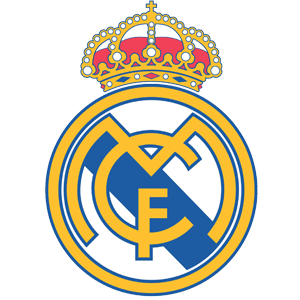 94
Real Madrid
enjoyed a superb win over Fenerbahçe at one of the
Euroleague's
most demanding venues
(65-94). The Whites were in Istanbul just four days on from winning their
28th Copa del Rey,
and despite significant injury problems, they still managed a convincing performance. Based around a solid defense, Laso's team gradually added to their lead quarter by quarter, to run out comfortable winners against the Turkish side. Carroll (20 points and PIR of 19) and Tavares (16 and 19) were the standout performers in the nineteenth Euroleague win which puts the madridistas on the edge of a play-off spot. Nakic made his competition debut.
The game began on a fairly even footing, with both teams displaying real intensity. The Whites relied on the
Tavares
-
Campazzo
duo in offense (10 points/5 assists).
Carroll
also found his range and posted 7 points. However, De Colo's performance made sure
Real Madrid
didn't have a bigger lead at the end of the first quarter (15-22).
Disciplined defense
Team play began to bear fruit for Laso's men, who also looked particularly solid in defense, especially
Garuba
(3 rebounds and 2 steals) and
Deck
(4). However, a non-sporting foul halfway through the second quarter saw the hosts record an 8-0 run to reduce the deficit to 14 points.
Rudy
,
Mickey
,
Laprovittola
and
Thompkins
(20 points between them) came on in some key changes for the visitors which limited the Turkish side (4-16 run) to go into the break at 31-47.
Obradovic's side came out with real energy after the break and came into the game thanks to accuracy on the triple. De Colo, with 21 points and Vesely (10) stepped it up for Fenerbahçe, who cut the gap to just nine. Despite the hosts' response Carroll was superb from the outside (13 points) and Tavares was tremendous at the back with eight rebounds. Real Madrid took the score to +20 (51-71).

Deep squad
Real Madrid continued in the same vein as Thompkins turned it on from the outside, where he posted ten points in seven minutes. Mickey and Nakic, making their debuts, joined in with a Whites defense which looked solid as a unit. Laso's team produced a seriously impressive performance at one of Europe's most difficult venues, as the Whites' bench totalled 48 points. It's the 19th Euroleague win for the Copa del Rey champion.