REPORT | 08/02/2019 | Nacho Díaz
The Whites had the chance to win it in the dying seconds but Carroll, who was possibly being fouled by an opponent, failed to net his shot.
Euroleague
Matchday 22
Fri, 08 Feb
Megasport Arena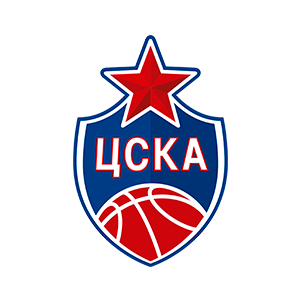 82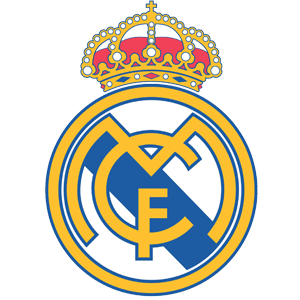 78
As was expected, this proved to be a hard-fought contest, with a controversial end. With the teams trading the lead numerous times throughout,
Real Madrid
had the chance to claim victory in the final seconds in a play involving
Carroll
from the 6.75m line which failed to culminate in a basket and that featured a possible foul on the American. The Whites overcame their struggles on rebounds throughout the match and the threat of De Colo, who dominated proceedings with 21 points.
Randolph
, with 20 points and a PIR of 19, was the madridistas' standout perfomer as the Whites now put their EuroLeague campaign to one side for a fortnight.
The Russians made a rip-roaring start to tear up a run of 7-0 that left the Whites on the ropes. However,
Real Madrid
didn't crumble and weathered the storm, with
Campazzo
and
Causeur
taking it in turns to pace the team. The Frenchman was decisive, both in offense (seven points) and defensively on De Cola, who still managed to lead the hosts' points tally. Whilst remaining in the game, the home side were left to look on as
Real Madrid,
with five points from
Tavares
before his second foul, turned the match around, courtesy of two treys from
Causeur
and
Randolph
. De Colo made a basket before the end of the quarter to leave the scores at 22-20 after the opening 10 minutes.
Guests hit back
The Whites were being outperformed on rebounds but
Ayón
starred to shackle the Moscow side's attack, limiting the home side to 12 points. Despite this, the madridistas were failing to make points in offense, barring
Carroll
(six points).
Prepelic
replaced
Campazzo
and got up to speed to pace the team with eight points (two straight treys) and hand
Madrid
the lead (34-40).
Another slow start from the Whites left them playing catch-up in the second stanza, with De Colo, once again, pacing the Russians. However, when Laso's charges were in trouble, Randolph stepped up to the rescue (seven straight points to make it 47-52). In another surge, the home side forced a fourth foul from Tavares and turned the score on its head at the Megasport Arena. Taylor produced a good cut from Ayón's pass to prevent the Moscow-based outfit from pulling away; whilst Prepelic, netted with a free throw to make it 64-61 with 10 minutes remaining.

Punished on rebounds
The Slovenian began the final stanza by dishing out three assists to Ayón and Rudy, who sunk a basket from beyond the three-point line to restore the guests' lead (66-68). The alarm bells began to ring in the CSKA roster, but their fears were soon extinguished thanks to seven straight points from Higgins. Real Madrid really struggled to grab any offensive rebounds. Laso turned to Tavares to turn things around with the scores at 77-70 with 3:09 to play.

Controversial ending
Randolph was again the man to pace the Whites, he made a crucial four points, a block and a steal. A quick break involving Campazzo and Ayón brought Madrid back to within a point with 30 seconds to go; Hackett posted from the free-point line to extend the hosts' lead to +3 (81-78). Madrid had the final attack of the game and the chance to take things into overtime. Carroll tried to make a trey with a defender, who appeared to touch the American, in close quarters. The referees didn't award the foul and the hosts took the win (82-78).

CSKA MOSCOW v REAL MADRID MATCH STATS