Kings of Europe
4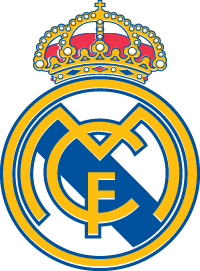 Real Madrid vs. 1

Atlético de Madrid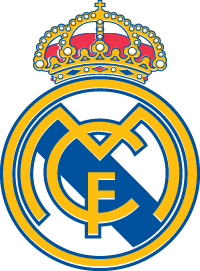 The Whites were the best team in the European competition from start to finish. Unbeaten in the group stage, they knocked out both of last year's finalists to reach the final in Lisbon. In the second leg of their semi-final, Real Madrid's exhibition against Guardiola's Bayern Munich (0-4) will live on long in the memories of the fans.
The final in Lisbon, which brought together two teams from the same city for the first time, did not disappoint. Madrid dominated the game for 120 minutes. However, a goal from Godín tipped the balance on the verge of half time. The Whites tirelessly attacked, but they simply could not find the back of the net.
But Madrid never give up. Sergio Ramos rose to meet a Modric cross and head home the equaliser in the 93rd minute. Extra time was a 'Whitewash'. Bale, Marcelo and Cristiano sealed a historic triumph in the final minutes.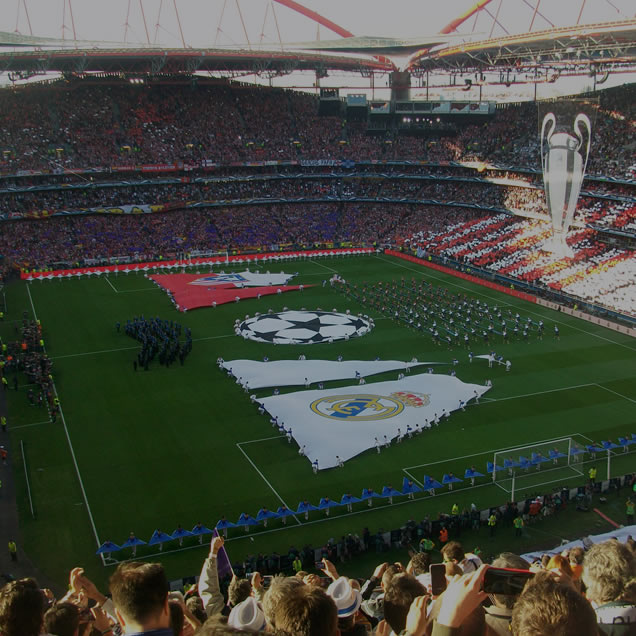 Estádio do Sport Lisboa e Benfica
Lisboa, Portugal
Casillas

Coentrao

Sergio Ramos

Varane

Carvajal

Di Maria

Modric

Khedira

Bale

Cristiano Ronaldo

Benzema
Referee
Bjorn Kuipers (HOL)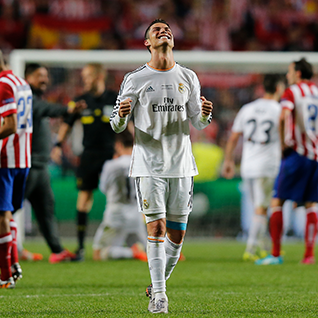 Casillas, Carvajal, Varane, Sergio Ramos, Coentrao, Khedira, Modric, Di María, Bale, Benzema y Cristiano Ronaldo. Coach: Carlo Ancelotti.

Courtois, Juanfran, Miranda, Godín, Filipe Luis, Gabi, Tiago, Koke, Raúl García, Villa y Diego Costa.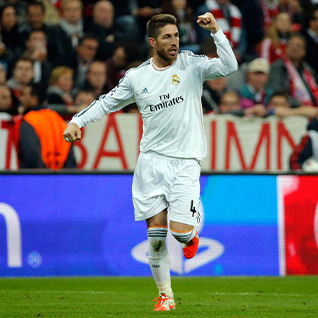 0-1 (min.36): Godín. 1-1 (min.93): Sergio Ramos. 2-1 (min. 110): Bale. 3-1 (min.118): Marcelo. 4-1 (min.120): Cristiano Ronaldo.
Stats
Top scorer: Cristiano Ronaldo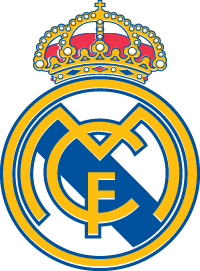 Trivia
Real Madrid has knocked out the defending champion in the European Cup more than any other team, doing so 8 times.
This is Carlo Ancelotti's third European Cup. Together with Bob Paisley he has won it more than any other manager.
Cristiano Ronaldo is the first player in the history of the European Cup to score 17 goals in one edition. He surpassed Altafini, Van Nistelrooy and Messi, who scored 14.