REPORT | 03/09/2020 | Edu Bueno | PHOTOGRAPHER: Víctor Carretero
The Whites put on a fantastic display to clinch their third win with just over a week until the Super Cup.
Friendly
Friendly
Thu, 03 Sep
Real Madrid City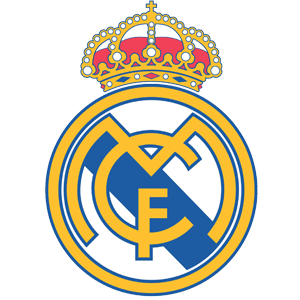 88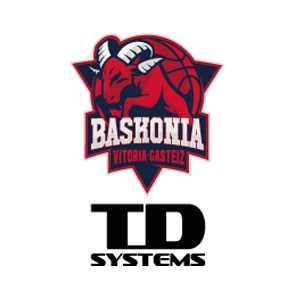 73
Real Madrid faced a tough test against TD Systems Baskonia this evening on their road back to competitive action, and they came through with flying colours, sealing the third win of this pre-season campaign, having already beaten Movistar Estudiantes and Coosur Real Betis, the latter just 24 hours ago. They were too strong for the reigning league champions, displaying a high level despite only just starting to find their rhythm early in the campaign. What's more, the madridistas came back from 12 points down at one stage with some sublime offensive and defensive plays, particularly in the middle two quarters, where they as good as killed the game off with a 50-27 run. It was a well-rounded team performance, with Campazzo (14 points) and Deck (13) leading the charge.

The madridistas were quickly up against a Baskonia side who looked solid in defense and swift up top. Giedraitis had his eye in, scoring by the threes (3 triples and 12 points), and making the difference in the first quarter to stretch the visitors' lead to 12 points (11-23, min. 9). Laso's men fell back on their impressive offensive rebound and streaks by Thompkins, starting his first game back, Abalde and Garuba, ensuring the opposition didn't get out of sight (16-25, min. 10).
The Whites' improvement came in full force in the second quarter. Defensive attitude and patience in offence saw the team's play click into gear. They endured an inspired spell by Peters thanks to Deck's response (13 points in the quarter) and with 15 minutes gone, showed some of their best defense with Campazzo, Rudy and Albalde on the outside. The offense listened, and reacted with 29 points. Llull posted 8 to lead a 17-8 run, to put the scores at 45-46 at the break.

Intensity
The physical intensity flipped up a notch in the second half. Real Madrid didn't back down as Baskonia tried to assert themselves, but rather shackled Ivanovic's men, who managed just 6 points in the third quarter. The Whites completed the turnaround with Campazzo pulling the strings and Thompkins and Garuba finishing some fine attacking moves to end the period +14, the biggest deficit of the game thanks to a 21-6 run (66-52, min. 30). Madrid maintained their concentration levels and their offensive cogs were whirring now, this time with Reyes, Rudy and Randolph coming to the fore and handing their team a 20-point lead to clinch the latest victory (88-73, min. 40).

Rosters
REAL MADRID 88 (16+29+21+22): Campazzo (14), Abalde (7), Taylor (0), Randolph (6) and Thompkins (9) -starting five-, Rudy (6), Llull (8), Taylor (0), Laprovittola (1), Carroll (4), Reyes (10), Deck (13) and Garuba (10)
TD SYSTEMS BASKONIA 73 (25+21+6+21): Henry (18), Vildoza (4), Giedraitis (15), Polonara (4), Diop (4), -starting five-, Carrington (0), Raieste (2), Sedekerskis (-), Jekiri (5), Peters (14), Sow (-) and Dragic (7).