REPORT | 02/09/2020 | Edu Bueno | PHOTOGRAPHER: Víctor Carretero
Real Madrid got the better of Coosur Real Betis in a pre-season friendly with 13 points for Taylor and 12 for Abalde.
Friendly
Friendly
Wed, 02 Sep
Real Madrid City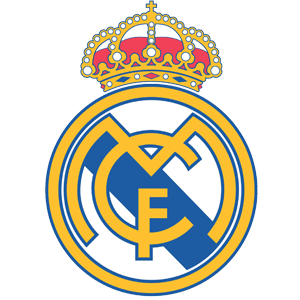 68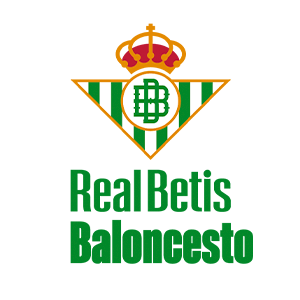 66
Real Madrid picked up their second win of their pre-season campaign, beating Coosur Real Betis in a very evenly matched clash which went down to the final two minutes. It was a tough test for the Whites against opposition who pushed them to their limits and serves to help them get into shape ahead of the Super Cup. Laso's team's top scorers were Taylor, with 13 points and Abalde, with 12. Academy graduate Tristan Vukcevic also enjoyed a very positive spell (8 points).

The game was tight throughout the first half, and indeed it was all square at 18-18 at the end of the first quarter, though Betis had the initiative thanks to superior shooting and points for Campbell and Ouattara (5 apiece). Real Madrid looked sharper as the minutes ticked by though and displayed some of their best basketball between 9 and 15 minutes to string together a 16-3 run as Carroll got his eye in (7 points), aided by one of today's new faces alongside Taylor and Deck: academy graduate Tristan Vukcevic.
The young power forward played the full second quarter, posting 7 points without a miss, but even more impressively, he displayed a calmness and self-belief which belied the fact this was his debut outing with the first team at just 17 years of age. The Whites dominated the offensive rebound in this period and raced to a +9 advantage at 30-21, before seeing it cut to 39-38 at the break as Campbell and Kay (12 points) led a swift response.

Timely reaction
Real Madrid sparked into life at the back, bringing an increased intensity to their defense, curtailing Campbell and co. and forcing Betis' points to dry up. They posted just 8 (two in-play baskets) in a third quarter dominated by the Whites, with new faces like Deck and Garuba delivering alongside Abalde, who was on fire from the three-point line. Another 19-6 run sent Laso's men to an 18-point lead (58-44, min. 29). The Andalusians then turned to Niang's imposing frame and Ouattara's inspiration to hit back at the madridistas and move to within a single point with 38 on the clock. For the final two minutes, Madrid tightened up the defense, before Taylor and Abalde ultimately quelled the Betis' resistance despite the hosts having the final possession. (68-66).

Rosters
REAL MADRID 68 (18+21+19+10): Laprovittola (4), Abalde (12), Deck (7), Randolph (4) and Tavares (6) -starting five-, Alocén (0), Llull (4), Taylor (13), Tisma (-), Carroll (7), Garuba (3) and Vukcevic (8).
COOSUR REAL BETIS 66 (18+20+8+20): Campbell (16), Borg (2), Ouattara (16), Kay (23), Niang (4) -starting five-, Enechionyia (0), Spires (5), Almazán (0), Harrow (-) and Torres (0).