REPORT | 20/06/2020 | Edu Bueno | PHOTOGRAPHER: Víctor Carretero (Valencia)

The team overturned a 10-point deficit, but San Pablo Burgos were more clinical at the key moments.
Playoff Liga Endesa
Matchday 2
Sat, 20 Jun
Pabellón Fuente de San Luis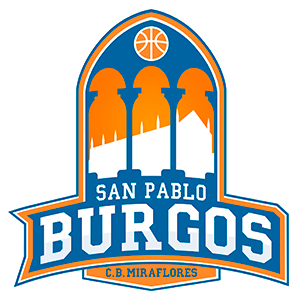 87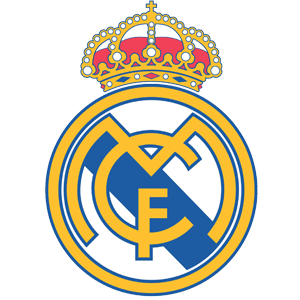 83
Real Madrid slipped up against San Pablo Burgos on match day two of the Final Phase. The team had opportunities to take the win but were just unable to do so at the decisive moments. Tavares, with 12 points, 10 rebounds and PIR of 28, was the standout man for Laso's men. Real Madrid began the game with a 2-12 run in their favour inside 2:15 minutes. However, the flowing style we saw on Thursday did not materialise and San Pablo Burgos began to find their range from the three-point line. Three in a row completed a 16-2 run to put them 18-14 up on 7 minutes. Tavares (9 points, 2 blocks and PIR of 13) gave the madridistas a minimal advantage at the end of a hard-fought period (23-22).

Both teams enjoy spells on top
The game followed the same line for the rest of the first half. It was a case of small advantages for each side. Carroll (7 points in the second quarter), Rudy and Mickey, playing his first minutes alongside Garuba (replacing Thompkins and Reyes in the squad), saw Laso's men take the initiative up to about 17 minutes on the clock. Their rivals stood firm in defense and looked free in a offense, finding players on a streak time and again and enjoying second chances thanks to a fine offensive rebound. This helped them to an 11-3 in the closing stages of the quarter to head into the break with a three-point lead (44-41).
Joan Peñarroya's continued to increase the deficit in the third quarter, with McFadden and Bassas controlling the tempo of the game. Real Madrid had lost focus and rhythm, falling to 65-55 on 28 minutes. Randolph was doing his best, with eight points, but he wasn't getting much help from his teammates. San Pablo Burgos were dominant now, but the 10-point gap was a wake-up call for Real Madrid.

Whites react but get no reward
The team upped the intensity. Llull took responsibility, leading by example with two successive triples. Madrid closed out the third quarter 6 down (68-62) and with hopes of turning things around. The Mallorcan-born ace kept racking up the points, and his eight in a row really gave his teammates the push they needed. Rudy joined the party, while Tavares was everywhere to halt the opposition's offensive rebound. A 7-19 run and it was a new game - 72-74 with 5 minutes left. The closing stages were a case of hit and miss, and it was ultimately a miss for Real Madrid, despite having several possessions which would have seen them take the win. They lacked accuracy, unlike their rival, who took the game 87-83. The third game comes this Monday, against Valencia Basket (6:30pm CET).

SAN PABLO BURGOS-REAL MADRID STATISTICS
VIEW TABLE