REPORT | 05/03/2020 | PHOTOGRAPHER: Pedro Castillo
The Whites move closer to home-court advantage in the play-offs with standout performances from Causeur and Garuba.
Euroleague
Matchday 28
Thu, 05 Mar
WiZink Center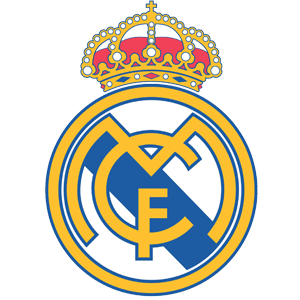 87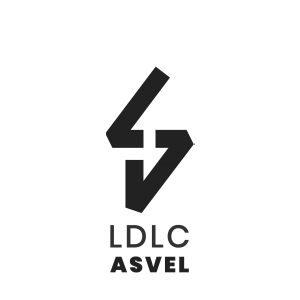 78
Real Madrid picked up their 22nd Euroleague win tonight against Asvel Villerbaunne, a seventh in a row, to edge closer to clinching home-court advantage in the play-offs. In the absence of the inspiration of other games, Laso's men stood up strong against tough opposition and came through a tough game in the final quarter. The points were well spread between Carroll (19 and 19 PIR), Causeur (15 and 17) and Garuba (10 and 13). Tavares (9 points and 8 rebounds) and Laprovittola (9 and 5 assists) were also top performers. Laso's team round off the double-header with another win to follow on from success against Olimpia Milan on Tuesday.

A return to the WiZink 10 days on tipped off with Asvel taking a young Real Madrid side by surprise with Nakic (18 years old) and Garuba (17) in the starting five. They were physically strong in defense and sharp up top, with Jean-Charles leading the charge. The Whites, relying on Carroll (7 points) and Tavares (5), were on the receiving end of a 0-12 run which saw the opposition finish the first period 6 ahead (14-20).

Rudy and the defense change the dynamic
A 0-5 start to the second spell gave Asvel their peak advantage (14-25, min. 11). But with Laprovittola, Causeur and Rudy on the perimeter, Real Madrid improved at both ends of the court, flowing more in offense (8 for the Frenchman in the period) and aggressive in defense, where they curtailed the turnovers and grew into the game led by the relentless Rudy (5 points, 2 rebounds, 1 assist and 2 steals). The hosts turned the scores around with a 17-2 run (31-27, min. 17) and finally fixed their forward line, who made no mistake before the break to seal a winning quarter 25-18 (39-38).
The visitors' energy gave Real Madrid no respite, and indeed, the opposition took the initiative once more. Laso's played in streaks to neutralize the advantages built up by the French champions in the third quarter, going up to 8 points down at 51-59, min. 27. Carroll and Tavares were the shining lights. Alongside some refereeing decisions, they breathed life into Real Madrid in a tetchy final quarter plagued by technical fouls. This saw the Whites bring out their fighting spirit and their best form, as Rudy, Reyes and Garuba led a 23-6 run to head into the final quarter 9 ahead following a 2+1 for the academy graduate (74-65, min. 32).

The defense comes to the fore once more
Asvel weren't going to roll over after such an impressive performance and there was a sense of uncertainty around the Palacio at 76-71 in the 36th minute. But the madridistas had stepped it up in defense. The Garuba-Tavares duo gave the French side no hope. The youth teamer was on fire in attack now, while the Cape Verde man was imposing himself in the paint. With Campazzo and Laprovittola on court, things were more comfortable, while Causeur was adding to the tally to crush the visitors' resistance in a fine final quarter (87-78, min. 40). The Euroleague double passed with flying colours, next up is a huge League clash with third-placed Casademont Zaragoza on Sunday (12:30pm CET).

REAL MADRID-ASVEL VILLERBAUNNE STATISTICS