REPORT | 03/10/2019 | Edu Bueno | PHOTOGRAPHER: Pedro Castillo
Real Madrid made a statement of intent against Fenerbahçe at the WiZink Center. Campazzo, Taylor and Randolph were key players.
Euroleague
Matchday 1
Thu, 03 Oct
WiZink Center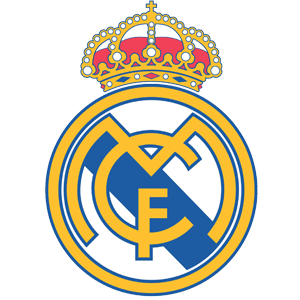 81
77
Real Madrid have treated their fans to a wonderful Euroleague night. They got the better of Fenerbahçe, another favourite for the title, in a game which they started and finished strongly, despite having to dig in for the middle part to avoid a strong attempted comeback from the opposition. Campazzo (14 points, 8 assists and a PIR of 24), Taylor (19 and 20) and Randolph (15 and 19) led six players on double digits in points.

Real Madrid's start to the game was so impressive, they quickly had a strong Fenerbahçe side in the palm of their hand. They were 15 up inside five minutes, flying to 19-4 at the pace set by Campazzo and a spectacular Taylor with 12 points without mistake. High intensity, superb defense (took 7 turnovers from their rivals) and ambition were the keys to the phenomenal madridista opening. Obradovic quickly looked to his bench. Stimac and De Colo, freed up without Taylor's marking (10 points) kept their team in the game (30-21).

Madrid out in front
But big teams come back strong and that's exactly what Fenerbahçe did in the second quarter. Without such lively play, but just as effective, De Colo led the teams, aided by the accurate Williams, began chipping away at the lead, to come within one point following a 6-14 run. Now lacking any threat from the three-point line, it was Rudy to the rescue with 7 points in the closing stages of the quarter to keep the visitors behind (43-42).
Despite Melih's basket which did complete the comeback after half-time, taking it to 43-44 on 21', Real Madrid's concentration didn't dip and they responded in fine fashion. They brought back the energy in defense and the triples were going in once more, 5 in the period. Taylor stopped De Colo and the Campazzo, Randolph and Tavares trio took up the offensive mantle to go to 21-13 in the quarter to stave off the Turkish fightback (64-55, min. 30).

Cool heads for the win
Real Madrid took their advantage to 12 points after 5 in a row for Campazzo, who was making his 200th Real Madrid appearance (71-59, min. 32). Fenerbahçe refused to be intimidated by the amazing WiZink Center atmosphere though, and looked to come back once again. Another 2-12 run led by Kalinic and Williams brought the scores level at 73 with three minutes on the clock. It was just another chance for the Whites to demonstrate their mentality… and they showed off their champion character. Two Taylor baskets, a wonderful Randolph steal from De Colo, strong defense by Rudy and a final basket for Deck finally knocked Fenerbahçe out. An 8-2 in the final moments gave the Whites their first Euroleague win of the campaign (81-77, min. 40).

REAL MADRID vs FENERBAHÇE STATISTICS