REPORT | 04/04/2019 | Nacho Díaz | PHOTOGRAPHER: Víctor Carretero
The Whites battled hard after going 16 points behind, but lost to Zalgiris in the last Regular Season game.
Euroleague
Matchday 30
Thu, 04 Apr
WiZink Center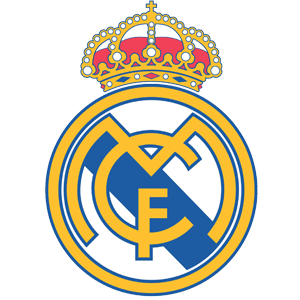 86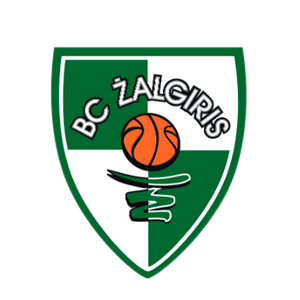 93
Real Madrid
could not finish the Regular Season with a win in game that meant little after having already win 22 times in 30 games. Laso's team had nothing to play for, and will now turn their attentions to the playoff clash with Panathinaikos, who ended up sixth after beating Buducnost. The Whites played a good first quarter (27 points) but they grew sluggish in the following two, losing by sixteen points. They tried hard to turn the game around but ended up losing in the final seconds against a Zalgiris side who will also be in the quarter-finals. Tavares put in a Spectacular performance as he beat his scoring record (22) and PIR record (32) Randolph also played a vital role (17 and 18).
Tavares
dominated from the start, with 4 points, 2 rebounds an a block in just over a minute. Zalgiris played well though, and Westermann came on strong with two consecutive three-pointers. The rhythm of the game was fast, and both sides were accurate, stretching the defense.
Ayón
helped out on the offense, as he replaced the man from Cape Verde (6 points). It was a constant blow for blow on the scoreboard and Davies and Kavaliauskas made the most of
Tavares
going off.
Randolph
,
Carroll
and
Yusta
all kept scoring (27-25).
From good to bad
Real Madrid
lost their edge in the second quarter, scoring 10 points (con 1 for 10 three pointers).
Laso
shuffled his
pack
and gave minutes to
Prepelic
and
Kuzmic
, but other than
Thompkins
(5), the Whites could not score. Zalgiris pounced on the madridista drought, staying dominant. Davies was stellar in the paint and Kavaliauskas scored his free throws. Jasikevicius's finished the first half as leaders (37-46).
The game became defensive and the lack of free-throw accuracy meant neither Real Madrid nor Zalgiris scored for three minutes, until a Grigonis three changed all that. Reyes and Carroll scored despite the Whites' poor offense, and the Lithuanian team went 16 up (45-61). Randolph (7) and Tavares (4) came back into play and helped the madridista cause, as they went past the half hour mark just 6 down (60-66).

Comeback to no avail
Real Madrid kept battling through and the prize looked to be within reach. The Prepelic-Tavares connection was key and the man from Cape Verde got another 8 points, proving unstoppable against Zalgiris who gave away two free-throws and conceded a three from Randolph in under four minutes (77-76). Davies took responsibility for his team (12 points in a row); for the hosts, it was Tavares who led the way. The Lithuanian side went 5 up with 36 seconds to go and ended up sealing the win from the free throw line (86-93).