REPORT | 20/01/2019 | Edu Bueno
The Whites sealed the win in the second half of what was a tight game. Causeur (17 points), Thompkins (16), Llull (14) and Tavares (10) all hit double digits.
Liga Endesa
Matchday 17
Sun, 20 Jan
Nou Congost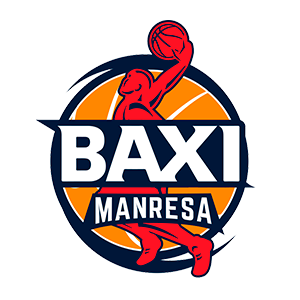 78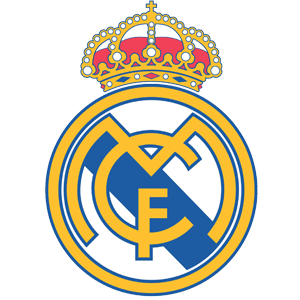 83
Real Madrid got the better of BAXI Manresa in the final game of the first round of the League. It was no easy ride, as Laso's men were forced to produce some of their best basketball in the second half. A 17-minute spell yielded a 15-34 run to see them past opposition who proved tough to beat in front of their home fans as they looked to realize their dream of competing in the Copa del Rey. Thompkins (16 points and PIR 20), Tavares (10 and 17), Causeur (17 and 18), Campazzo (9 and 13) and Llull (12 of his 14 points in the final quarter), were decisive in picking up the Whites' thirteenth Endesa League win so far.

As was to be expected given the significance of the game, Manresa flew out the blocks, roared on by a wild Nou Congost. Nine points without a miss resulted in a 9-4 run in minute four. But Real Madrid kept their cool and, unlike in Podgorica, were clinical from the outside as they began to dampen the home side's spirits and ease their way into the game. Eight points from Causeur in a period which saw him lead from the front made sure the Whites were able to match the hosts' bright start (22-22).

Madrid begin to trail
The madridistas' numbers dropped in the second quarter, while Manresa maintained a frightening physical intensity, looking more aggressive than their rivals in defense. On the strong defensive base, coupled with a string of turnovers from Real Madrid (11 in 15 minutes), they raced to an 8-0 run, which was then mitigated by the Whites (32-32, min. 15), before an 11-2 followed from the hands of Toolson and Lundberg to open up a +7 deficit (41-34, min. 18). Despite it all Laso continued to rotate (11 players had already taken part by the first minute of the quarter) and his charges improved their efforts on the rebound to cut the gap before the break through a fine spell by Campazzo (44-40).
Real Madrid then upped their aggression in defense to bring about a marked improvement. They changed the early passive approach towards Manresa near the hoop, largely led by Tavares, who was now looking more like his indomitable self. Laso found some balance with a five made up of Campazzo-Causeur-Yusta-Thompkins-Tavares, who were able to shift the dynamic of the game in the third quarter. The Argentine point guard set the tempo, while the Frenchman and his American partner-in-crime produced a lesson from the 6.75 m (three triples and 13 points) to turn the scores around (59-63, min. 30).

Llull and a solid defense seals a positive result
With Manresa still dreaming of the Copa del Rey and their home fans well behind their team, Real Madrid stepped up in convincing fashion to crush any lingering hopes they may have had. In a matter of minutes they finally tipped the balance in what had been an incredibly even clash. Having had a fairly quiet third period, Llull finally came to the fore. The Mallorca-born ace hit three consecutive triples to record an 0-11 in three minutes and make it 59-74 (min. 33). Peñarroya's men did their best to respond, and got back to 72-76 with just two minutes to go, but Llull (who finished with 12 points in the final quarter) and a Causeur three-pointer made sure of the win (78-83, min. 40) ahead of tomorrow's Copa del Rey draw.