REPORT | 22/09/2018 | Edu Bueno (Santiago) | PHOTOGRAPHER: Víctor Carretero
Real Madrid won it for the fifth time after beating Baskonia in the final in Santiago. Llull was named tournament MVP.
Super Cup
Final (Endesa Supercup)
22/09/2018
Multiusos Fontes do Sar (Santiago de Compostela)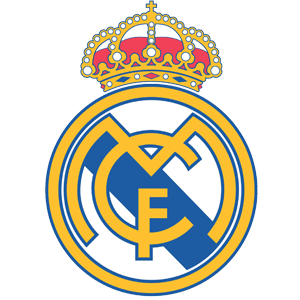 80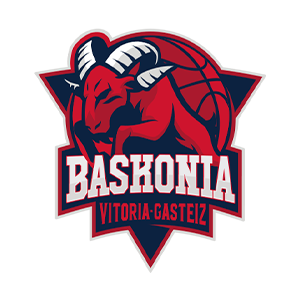 73
Real Madrid have started the 2018-19 season just as the previous one finished, with another title to add to an impressive number of
trophies
. The Whites never tire of winning. This time, at the Multiusos Fontes do Sar, Santiago, they won their fifth Spanish Super Cup against a valiant rival: Baskonia. The final saw the Whites have to come back from against the odds several times.
Llull
, the tournament MVP, again led an excellent team (15 points and a PIR of 15), and he was joined by a stellar
Ayón
(12 points) and the decisive Prepelic (13 points in the second half) and
Campazzo
(13). With Laso at the helm the team have clinched 16 titles in eight seasons. The Whites won yet again in this great competition.
Real Madrid's start to the final was similar to yesterday. The defense pushed the external line of the Baskonia, and they only found answers through Poirier. Llull led his team on the offense (11 points in the first quarter) with
Tavares
also key (5) and
Real Madrid
soon took initiative (13-6, min. 5). The Vitoria-based side got better with their second team, especially when Diop came on. The Whites were not sharp on the rebound at their end and their rivals made up the difference and were one up in the first ten minutes (20-21).
From power to power
Tension and grit took centre stage in the second quarter. Baskonia were stronger on three pointers and as a result they racked up an 8-0 run that was worth its weight in gold and allowed the side to lead by eight points in the 16th minute (28-36). Real Madrid stood strong and did not back down in terms of intensity.
Ayón
(10 points) and
Reyes
gave their all in the paint,
Carroll
and
Rudy
hit their stride on the offense. The Balearic-Islander helped out on the rebound (4) in order to alleviate his side's deficit. Laso's team hit back with a 12-0 and the game was nearly level at the break (42-44).
The dynamic did not change as the game resumed. Things were more or less neck and neck. Baskonia were looking stronger for a good part of the third quarter, until the 27', when Shields, was inspired to sink 7 points in a row (50-56). Laso then brought in a "fresh" Prepelic and Deck, playing at number four and Ayón playing center. Real Madrid surprised their opponents. The Slovenian helped out with what his team needed: the exterior shot. With his freshness and his aim, he showed that he has a deadly shot, he had an important quarter, 21-8 with 13 points (eight in a row), including three three-pointers, to make it 71-64 in the 33rd minute.

The best version of the team
Baskonia, true to form, never gave up and continued to press, but that's where the strength of the team showed up with a suffocating defense and the contribution from everyone. Campazzo took the attacking challenges and Rudy added to his great statistics (6 assists and 7 rebounds). Tavares was tremendous and Real Madrid killed the final off by holding off their rivals who only scored 11 points in the last quarter. The new Super Cup champions had arrived, playing their best basketball when the situation called for it. In the end, it was 80-73 and they had won a fifth title, the first of a season that should be anything but boring (80-73, min 40).

STATISTICS FROM REAL MADRID-KIROLBET BASKONIA