REPORT | 01/12/2016 | Edu Bueno
A Llull shot that didn't go in, and the following foul in attack 1.7 seconds from the end, stole victory from the Whites in Istambul.

Euroleague
Matchday 10
01/12/2016
Ulker Sports Arena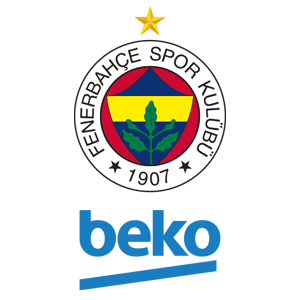 78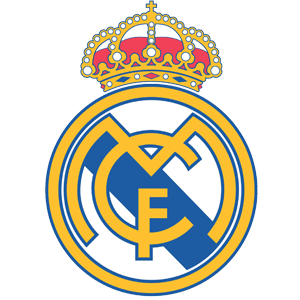 77
Real Madrid just couldn't do enough to win on their visit to Fenerbaçhe following a match with little to separate the two teams for 40 minutes. The Whites had the opportunity for more, however they failed to score in a final, luckless play. They were then further penalised with a personal foul in attack, which gifted the win to the hosts.
Randolph
, with 13 of his 16 points in the final quarter, led five players in double digits for PIR (Llull, Hunter, Ayón and Maciulis) The Whites remain in equal-second place, level with the Turkish side (7-3).
A very level tie from the off, just as was expected from the two best squads in Europe. Fenerbahçe started on top, showing off their point-scoring prowess (57,1%), with a faultless Nunnally (9 points with no mistake), Udoh and Kalinic. Between the three of them, they managed 20 of their team's 23 points in the first quarter. Madrid looked uncomfortable in attack faced with the hosts' aggressive defense along passing lines, but their good work in the paint (
Ayón
, 5+4 rebounds) put up resistance to the Turkish onslaught (23-19, min. 10).
Madrid find their balance
The Turks' maximum distance, at 30-23 with 13 on the clock, saw Madrid improve their solidity. The entrance of the defensive specialists
Rudy
, Taylor, Randolph and Hunter and the rotation at the back overseen by Laso stifled Obradovic's team's offensive rhythm. Vesely and Udoh, couldn't handle Hunter, as the American proved his worth at both ends, (12+4). His link-up play, first with Llull and then with Rudy, resulted in an exhibition of assists, with five for each of them, and dismantled the hosts' defense. A 9-0 run in two minutes put the Whites ahead for the first time since 0-2 at the start, in a second quarter that finished 16-21 for the visitors (39-40, min. 20).
With no side clearly dominating, the match ticked by with an exchange of small runs after the break. It was fast becoming an extremely tense affair, and the Ulker Sports Arena was a caldron. The Whites kept their calm though, and with Ayón playing more defensively turning over three balls, as the best stealer, the appearance of Maciulis in attack (5 points) and the defensive attitude, they held the initiative despite the Turkish assaults led by Kalinicic and Sloukas (57-57, min. 30).

Last quarter worthy of a final
Fenerbahçe quickly wrested the initiative back, with Sloukas taking control and Nunnally rounding things off (17 points), to give them a four-point advantage at 64-60 and 67-63 half way through the fourth. But Madrid proved their mettle and showed real character to respond once again with a phenomenal Randolph. His performance, with 13 points in a row and 4 triples without a miss, silenced the vociferous Ulker Sports Arena and put the Whites ahead in the 38th minute, at 74-75. Then there were to final heart-stopping minutes. Madrid had two chances to finish it and another to completely kill it off in the last 16 seconds. At 77-77, Llull's shot just didn't go in and in the fight for the rebound, Carroll made a foul. Nunnally, their team's best play on the day, secured the win for the home side with a free throw with 1.7 seconds to go (78-77, min. 40).

Rosters
FENERBAHÇE 78 (23+16+18+21): Dixon (10), Kalinic (10), Nunnally (18), Vesely (11) and Udoh (14) –starting five- Hersek (-), Mahmutoglu (-), Sloukas (11), Minchev (-), Ugurlu (-), Düverioglu (-) and Datome (4).

REAL MADRID 77 (19+21+17+20): Doncic (0), Llull (14), Maciulis (10), Reyes (2) and Ayón (12) -starting five- Randolph (16), Rudy (6), Nocioni (-), Carroll (3), Hunter (12), Suárez (-) and Taylor (2).