REPORT | 20/05/2021 | Edu Bueno | PHOTOGRAPHER: Pedro Castillo
The league leaders clinch home-court advantage in the playoffs and set the record for the most wins by a team in this phase with 33.
Liga Endesa
Matchday 37
Thu, 20 May
WiZink Center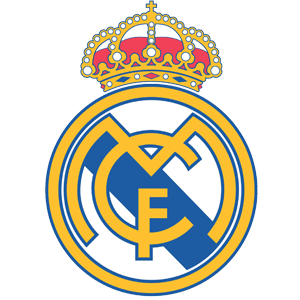 70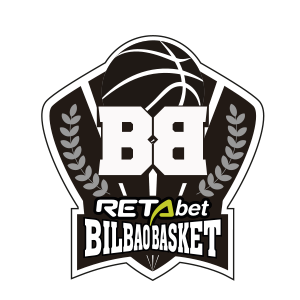 59
For the seventh time in the last nine seasons,
Real Madrid
will finish top of the league at the end of the Regular League. With one game left to play, the Whites mathematically sealed first place after beating Bilbao Basket at the
WiZink Center
, by putting on a stellar first-half display (45-24).
Poirier
, on his best performance for the club (10 points, 13 rebounds and 20 in PIR) and
Carroll
(12 points from the same number of minutes) were the stand-out performers. This is the 33rd win for the leaders, who beat the
ACB record
for most wins in a regular season, overtaking the 32 that the madridistas won in the 2013/14 season.
It took
Real Madrid
six minutes to click, as the team had gone into the matchup after an 11-day break and this was evident in the opening stages against Bilbao Basket, who got off to a brighter start (9-11). But Pablo Laso's troops soon got their act together at both ends of the court. They became more aggressive in defence and thwarted their opponents, while attacking at pace and moving the ball around quickly. Garuba and Taylor produced Madrid's first three-pointers, while Poirier and Tyus got the points from close-range, to send the hosts on a 12-2 run in the following four minutes and open up an eight-point lead at the end of the first quarter (21-13).
Hosts in total control
Madrid then took control of the match in the first half. This was down to the team's solid defence and much improved attack, as the hosts burst into a 20-point lead in the second quarter. The league leaders notched up 24 points and restricted their opponents to 11, whilst producing some stunning basketball spearheaded by
Carroll
(7 points in 5 minutes) and
Causeur
(7 in 6). Three consecutive three-pointers, which included an unbelievable one from
Llull
, were the driving force behind a scintillating second quarter (45-24, min.20).
But the match was still far from over, as the Basques had everything to play for. The visitors took advantage when Laso's side's shooting percentages dropped significantly in the third quarter. A 2-15 run reduced the deficit for Bilbao to eight points with the score at 47-39 in the 27th minute. This was a wake-up call for the leaders, who responded before the end of the quarter with two three-pointers in a row that halted the visitors' momentum (53-42, min.30).

Leaders defend their lead
Madrid rediscovered its defensive intensity when Bilbao Basket was pressing hardest. Carroll, the most vibrant Madrid player in attack, and Poirier, who recorded a double-double in points and rebounds, prevented the visitors from having a chance in the final minutes despite getting within 10 points at 66-57 on 38'. Back-to-back counterattacks from Causeur and Tristan wrapped up Real Madrid's 33rd win in the league (70-59, min. 40). Now that the goal of first place has been achieved, the team will aim to claim another feat before the end of the Regular League with a 100% away record this Sunday at Unicaja.
REAL MADRID-BILBAO BASKET STATISTICS