REPORT | 27/02/2021 | Edu Bueno | PHOTOGRAPHER: Víctor Carretero
Real Madrid gave Hereda San Pablo Burgos no chance with a superb performance by the center, who hit his best PIR figures with 27 points (37 PIR).
Liga Endesa
Matchday 24
Sat, 27 Feb
WiZink Center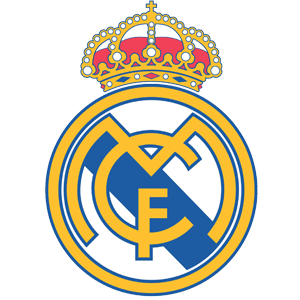 96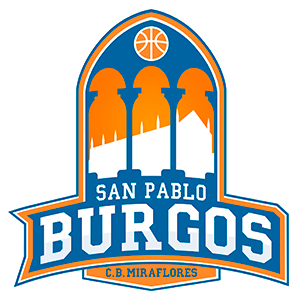 81
The league leaders continued their unbeaten run since the turn of the year with a seventh successive victory, the twenty-first in twenty-two games. Straight from a
win
over Zalgiris Kaunas less than 48 hours before, the team were dominant against Hereda San Pablo Burgos, one of the competition's in-form sides, racing to 29-13 in the first quarter.
Tavares
was the main man with a magnificent performance (27 points in his best numbers as a madridista, 7 rebounds, 6 blocks and a PIR of 37), which saw him become the second-best all-time blocker for the madridistas in the ACB (261). He was ably assisted by
Carroll
(13 of his 17 points in the final quarter),
Garuba
and
Deck
. The game was also
Laso's
400th league clash on the Whites' bench, while
Abalde
made his 50th appearance in madridista colours.
It was a fine start by
Real Madrid.
Aware of the Burgos team's offensive prowess, the team flew out the blocks with intensity at the back, neutralising their opponents' options and demonstrating superiority on the rebound. In offense, they found
Tavares
, who got the better of Kravic time and again.
Laso's
men found their range on the triple and with 10 points for the Cape Verde-born star and another 11 between
Causeur
and
Garuba
, a 20-5 run took them to +17 on 9 minutes (27-10). It was absolute madridista dominance, reflected in the 39-3 PIR.
Tavares ubiquitous
With the center taking a well-earned rest, the visitors saw their offensive numbers improve with Benite, McFadden and Rivero bringing the deficit down into single figures (36-28, min. 15). The league leaders were looking less comfortable in offense, so
Laso
turned back to
Tavares
, putting Hereda San Pablo Burgos under more pressure in defense which helped the hosts rediscover their inspiration in attack, now with
Abalde
and
Carroll
scoring from the three-point line. Tavares was proving a rock at the back too, and his second block of the game saw him equal Sabonis as the top madridista blocker in ACB history, while leading the team to another 12-4 run. The center closed out a flawless first half with 16 points and a PIR of 22, with the scores at 48-32.
But Joan Peñarroya's team were not about to lie down and they showed why they're intercontinental champions. They began to punish a hasty Real Madrid from the three-point line. Eight points for Horton led a 4-13 run in their favour which upped the pressure on Laso's team at 56-50 halfway through the third quarter. The coach called a time out and got the team to react once more, just as they had in the second period. Thompkins (8 points and 2 triples) and Tavares' defense with a sixth block of the night, crushed the visiting fightback (70-54, min. 30). It wasn't all good news though, as Thompkins, who had been key in the hosts' recovery, came off with a sprained ankle to add to Madrid's already lengthy injury list.

Carroll seals a comfortable win
Even so, Real Madrid displayed their strength as a unit once again. Solid in their play now, they reacted well to their rival's attacks, not allowing them to come back into the game despite Benite's best efforts. Garuba did a fine job on the rebound (finishing with 9) while Carroll switched it up a level. The American guard took up the mantle, delivering one of his offensive exhibitions with 13 points in the final quarter to round off a great 96-81 victory. Academy prospect Tristan then got some minutes under his belt as the Whites closed out February with a 100% record. The team now heads into a week with a Euroleague double-header in Russia and a trip to Murcia.

REAL MADRID-HEREDA SAN PABLO BURGOS STATISTICS