REPORT | 13/02/2020 | Edu Bueno (Málaga) | PHOTOGRAPHER: Pedro Castillo
Real Madrid beat Bilbao Basket and will face Valencia Basket for a place in the final (Saturday, 6:30pm CET).
Copa del Rey
Quarter Final
Thu, 13 Feb
Martín Carpena (Málaga)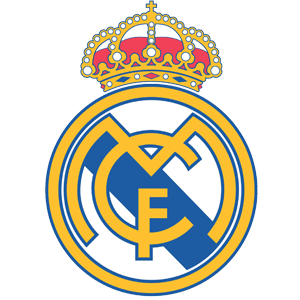 93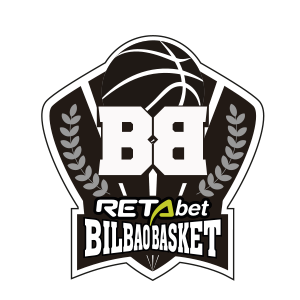 83
Real Madrid will face Valencia Basket in the Copa del Rey semi-finals 2020 after beating Bilbao Basket in the quarter-finals. The Whites took the first step toward the second title of the season with a solid game (only losing the ball 6 times) and good offense against a rival that pushed them to be their best version. Tavares (12 points, 14 rebounds and 26 PIR), Campazzo (13, 9 assists and 22 PIR), Deck (16) and a fromidable Llull, with 12 of 19 points cming in the final quarter, fwere the best of Laso's players. They are in their seventh semi-final in a row, the ninth in ten years.

It was clear that it was going to be a hugely physical clash. Bilbao Basket showed their strength and Real Madrid adapted quickly and matched that aggressive streak. Neither team wanted to back down and the a first quarter ended all level. Tavares (7 points and 5 rebounds), Randolph (7) and Deck (6) scored 20 of the 23 Real Madrid points. Rouselle (7) and Kulboka (5) responded for the Bilbao team (23-21, min. 10).

Offense gets physical
The second quarter carried on with the same dynamics that the game started with. The pace definitely favored Bilbao Basket who were confident in their game and they challenged Real Madrid. Causeur (8 points) and Llull (7) led the offense for Laso for 10 minutes, as they went up 27-26. Bouteille way crucial for Mumbrú's team pand cancelled out the points (50-47). Rudy came off in the14th due to a blow at the end of the first quarter, but before that he scored his 49th three in the Copa del Rey, matching Herreros' tally to go the third on the all-time list.
Tavares emerged stronger after the break. His work on the defensive rebound (getting a double-double with 10 points and 10 rebounds) allowing Real Madrid to break free. Campazzo led and Carroll scored some fast baskets to play some of the best basketball of the third quarter. The 7-0 run was cancelled out by the Bilbao team (57-55, min. 24). They hit back hard and their rivals had little response. A 14-0 run between minute 25 and 29, led by Campazzo, gave them a +16 to go 71-55 and above all, break down the tough pace of the game.

The incredible Llull
Llull proved to be the decisive figure for his team and saw off Bilbao Basket. Their rival tried again and went 2-13 to make it 75-70 on 34´, but the madridista proved too much for them. Twelve points in a row and three threes, one of those with a foul, gave Real Madrid what it took to finish off a rival with two minutes to go as the score hit 87-74. The game ended 93-83. In less than 48 hours they face Valencia Basket, who beat Barça in the other semi-final by 78-82.