REPORT | 22/09/2019 | Alberto Navarro
The Whites picked up three important points against Sevilla in a very intense game.
La Liga
Matchday 5
Sun, 22 Sep
Estadio Sánchez-Pizjuán
0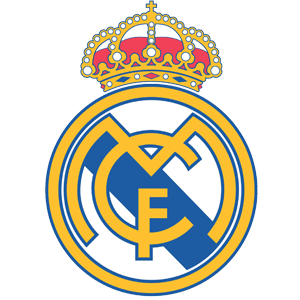 1
Real Madrid came out on top after the demanding test at the Sánchez-Pizjuán. The Whites picked up three important points thanks to Benzema's goal in the second half and the intensity, solidity and solidarity they showed at the Sevilla stadium.

The first half, which ended goalless, was very physical and intense. Every possession was competitively fought for and there was hardly time to think with the ball at the player's feet. Real Madrid played a very high-press game and prevented the opposition from playing out. And it was from winning the ball high up the field, the first big chance came. Benzema won back the ball in the 35th minute and played in Hazard, who could not beat Vaclik in a one-on-one.
Just three minutes later, the Whites had the ball again and were in another one-on-one. Carvajal picked up the ball and made a stellar pass between the lines for James, who got into the opposition box well, but the home goalkeeper held strong. Sevilla held onto the ball well after the break and with their fans backing them to the hilt, they started to turn the screw on Real Madrid. The Whites held strong and kept their shape. The minutes went by and on 64', the deadlock was finally broken. A brilliant cross from Carvajal was finished nicely with an excellent header from Benzema.

A lesson in commitment
There was still about half an hour to go, and Sevilla came close to the equaliser on 71' after De Jong's shot, drifted wide by centimetres. From that point until the final whistle, Chicharito had a goal ruled offside in the 87th, but other than that there was barely any danger thanks in large part to the defensive guile of Zidane's side. Bale nearly made it 2-0 in the 93rd minute, but his shot hit the side netting. Real Madrid got the win at the Sanchez Pizjuán and are top of the league.