REPORT | 25/08/2019 | Edu Bueno
Las Rozas went ahead and Jordi levelled for the madridistas, who deserved the win in the second half.
2 Division B Group I
Matchday 1
Sun, 25 Aug
Estadio Navalcarbón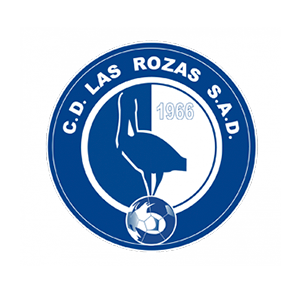 1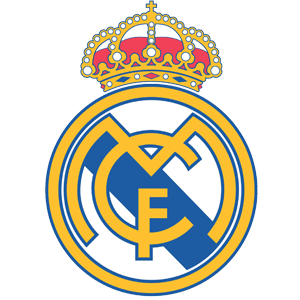 1
Real Madrid Castilla drew 1-1 with Las Rozas on the first match day for group I of Segunda B. The Whites fought back against the hosts' goal at the beginning of the second half as Jordi headed in for Raul's side, who were better and battled for the three points until the very end.

The match was a tough one from the off. The ground itself is intimate and the hosts caused problems for the youth team at the beginning of the first half, creating real physical pressure instead of tactical problems. On 13', Altube got a hand to a great shot from Rubén Blanco. Immediately after that, the referee ruled a goal out for Las Rozas due to offside. The minutes went by and Raúl's team adapted well and their best moments came thanks to the Fidalgo-Fran García connection. The latter had the first real chance for the Whites: a nice bit of passing play and a shot that went across the face of goal on 25'. The first half was full of big callas as there was a possible penalty for Fidalgo in the 40th minute. The referee blew for the foul outside the area.
The hosts went ahead at the start of the second half, as on 48', Álvaro finished neatly. At 1-0 the game was delicately balanced, Castilla reacted quickly. On 55', Jordi connected with a great header from a corner to draw level. The gaol gave Raúl's side lifeline as they continued to pile pressure on the hosts' goalkeeper.

A goal ruled out
On minute 63, the referee ruled off the Whites' second goal, this time from Javi Hernández, as he considered it offside. Castilla continued to turn the screw once more. A Baeza header went over the bar by mere inches. Another move from Fran García ended up with Ismael trying his luck on 80'. The Whites tried their best till the end but only came away with a point.

LINE-UPS
1- Las Rozas: Ismael; Díez, Fernández, Guadaño, González, Cruz (Rivera, 68'), Nogueira, Alburquerque, Blanco (Toño, 55'), Álvaro and Villa (Turégano, 79').
1- Real Madrid Castilla: Altube; Manu, Fran García, Javi Hernández, Gila, Chust, Guillem, Fidalgo, Baeza (Marvin, 68'), Jordi (Calderón, 79') and Latasa (Pablo 83').

Goals
1-0 (min. 48): Álvaro.
1-1 (min. 55): Jordi.
Prior to the game, Las Rozas gave Raúl a jersey and plaque honouring his career.