REPORT | 31/07/2019 | Javier García | PHOTOGRAPHER: Víctor Carretero
Nacho and Mariano scored Real Madrid's other goals as the team round off their participation in the Audi Cup.
Audi Cup
Third-place game
Wed, 31 Jul
Allianz Arena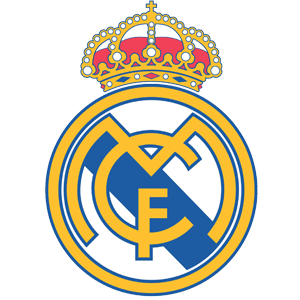 5
3
Real Madrid rounded off the Audi Cup 2019 with a win. Zidane's team saw off Fenerbahçe in what was an attacking masterpiece for both sides. Karim Benzema stole the show as he netted the first three Whites goals before Nacho and Mariano sealed the 5-3 win. Red Bull Salzburg will be the next pre-season test for the madridistas (7th August, 7:00pm CEST).

The chances and goals did not take long to arrive. Fenerbahçe struck first as Rodrigues opened the scoring from the edge of the box on minute 6. The Turkish side capitalised on that early strike by testing Keylor Navas again soon after. The Costa-Rican star stopped a point-blank Muriqi header before seeing off Tufan's long-range shot. The Madridista response did not take long and was led by Benzema. The forward levelled the tie through a Vinicius Jr. assist (12'). Two minutes later, Altay stood tall to deny Benzema's advances.

Benzema masterclass
Little by little, Real Madrid took control, and on 27', Kroos helped to turn the game on its head, squaring to Benzema who headed home his second. The French marksman really troubled the Turkish side's defense, and only Altay could keep out his attempt at a third. Despite dominating, Zidane's side fell victim to a Fenerbahçe attack which saw Dirar pull his side level at 2-2 with a shot that ricocheted in off Odriozola (34'). Keylor was called on again prior to the break as Muriqi asked further questions of the Whites' stopper.
As the second half started, Real Madrid rained down on their rival's goal. Benzema got his hat-trick as he headed in yet again, this time thanks to a Lucas Vázquez cross (53'). Isco should have scored next after Vinicius Jr. set him up, but it came back off the post. Tufan did not fall short however, as he fired in to make it 3-3. As in the first half, Fenerbahçe made the most of their chances, and the Turkish midfielder beat the substitute Lunin easily from within the box (59'). The festival of goals continued to entertain, and three minutes later, Nacho latched onto a parried Mariano shot to make it 4-3.

Mariano bags a goal
The coaches made some rotations while the chances were coming thick and fast. Zidane gave a debut to youth team prospect Miguel Gutiérrez. With 20 minutes to go the game was still wide open. Lunin saved a shot from Reyes in the six-yard box. Mariano was on hand to score number five for the madridistas as Altay dashed to stop a shot from Lucas but the Whites' forward was on hand to bury the chance (79'). Nacho and Mariano, had three more goal scoring chances, but in spite of the high tempo attacking manner of the clash, it ended 5-3.