REPORT | 12/10/2017 | Edu Bueno
The academy graduate, with 27 points, his highest ever total, and 32 PIR, led the team to a convincing victory at Anadolu Efes.
Euroleague
Matchday 1
Thu, 12 Oct
Sinan Erdem Dome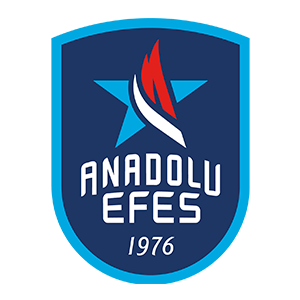 74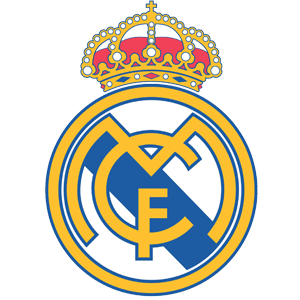 88
Real Madrid kicked off their Euroleague campaign in fine fashion by winning at Anadolu Efes in a game where they really proved their superiority for 27 minutes. The Whites were ahead by 19 points at one stage, but couldn't close the game out until the final quarter. It was a vintage performance from Doncic, who recorded his best Euroleague figures, eclipsing his points-scoring record and equalling his PIR (27 points, 4 rebounds, 4 assists and 32 PIR). Ayón (16+10 rebounds and 30 PIR), Randolph (12 and 21) and Reyes (10 and 13) were also key players in negating the effect of the McCullom-Ledo duo. Madrid started the game in frightening form. They dominated the hosts from the off, with Ayón and Reyes imposing themselves in the paint. The Mexican had a sensational quarter with 10 points and 14 PIR. With the early job done and the game level (14-13), the arrival of Doncic and Randolph upped the Whites' edge in offense. They gave a three-minute attacking exhibition, netting 15 points, the final 6 by Doncic, to finish the first quarter at 19-28.

Al son de Doncic
The academy graduate was feeling comfortable and directing the proceedings with magisterial ease for Real Madrid who enjoyed their best spell, moving the ball effortlessly and dismantling the Turkish defense time and again. Randolph also looked inspired (9 points, just one miss and 5 rebounds) and with both of them on court they reached +19 on 16 minutes following a 27-9 run in favour (23-41). That gave Randle time to make his Real Madrid. However, Perasovic's men kept themselves in the clash with a 11-2 run in the final stretch of the second quarter, with McCullom, Ledo and Dunston providing 29 of the team's 36 points (36-45, min. 20).
Madrid's good vibes seemed to subside after the restart, and they began to feel the effects of the McCullom-Ledo partnership. Efes' nimble duo took it upon themselves to bring their side back into the game. Reyes was having none of it though, netting three crucial baskets (46-54), but eight points in a row from the former Baskonia man made it 56-62 going into the final quarter.

Whites' response
Ledo was keeping his men in the game, making it 61-64 with 32 minutes gone. It was back to square one and time to dig in. Madrid kept their concentration though and refused to let their heads drop. Doncic was exceptional, everything he tried was coming off and he went on to record his best Euroleague points-scoring figures, leading the charge in the final period. The team stepped up and although Anadolu Efes fought all they could, the Whites would simply not let them back into the game. The Slovenian led from the front and with help from Ayón and Randolph (alongside Reyes, one of the best on court) they all made sure Laso's team started their European campaign with a win (74-88, min. 40).

Rosters

ANADOLU EFES 74 (19+17+20+18): McCollum (26), Ledo (17), Muric (3), Dunston (17) and Motum (4) – starting five- Simon (0), Balbay (0), Mustafa (-), Stimac (7), Bitim (-), Demir (-) and Adams (0).

REAL MADRID 88 (28+17+17+26): Campazzo (6), Taylor (3), Causeur (6), Reyes (10) and Ayón (16) -starting five- Randolph (12), Randle (0), Maciulis (0), Doncic (27), Yusta (-), Carroll (6) and Kuzmic (2).