REPORT | 04/12/2016 | Nacho Díaz | PHOTOGRAPHER: Pedro Castillo
Real Madrid were the clear winners in a game where the Slovenian was on top form (23 points, PIR of 34) and they remain top of the league.
Liga Endesa
Matchday 11
Sun, 04 Dec
Barclaycard Center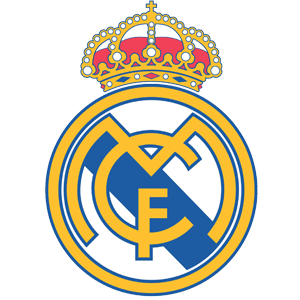 92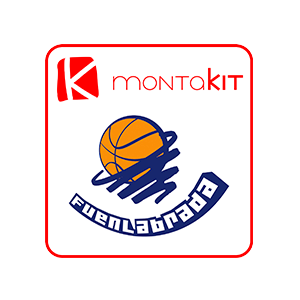 76
Top of the league for the fourth week in a row, Real Madrid maintained their stellar run in the league and left Montakit Fuenlabrada with no options, looking even more toothless as the minutes went by whilst Real Madrid where accurate in their shooting.
Doncic
had a spectacular game as he scored (23 points, PIR of 34) and beat his own personal records. On Thursday the team will face Zalgiris Kaunas (9:00pm CET).
Scoring form
Real Madrid came out strong (7-0 in 1:24) which threw Montakit Fuenlabrada off balance and forced Jota Cuspinera to call for time out. The Whites had some excellent minutes in the paint thanks to
Ayón
(5 rebounds) and Reyes (2).The first quarter saw eight of the home side´s players score and the duo of Maciulis-Llull led the way, scoring five. Real Madrid had the advantage and would not let it slip all game (23-12).
Fuenlabrada made a slight comeback at the restart but both Carroll (8 points, 2 three-pointers) and Doncic (7+4 assists) stopped the away team getting back into the tie. Laso's players did not seem tired despite the tough game in Turkey. Sekulic (5) and Rupnik (5) scored but Real Madrid went ahead before the break by 15 (47-32). There were also moments of unlikely scoring, this time thanks to Rudy Fernández.

The star of the show
It was simply Luka Doncic´s game. Real Madrid´s rising star was dedicated to scoring (23), assisting (11), creating alley-oop´s (for Hunter and Taylor), and smashing his own personal records. It was the Slovenian´s best game for Real Madrid and he became the star of the show against a Fuenlabrada side who went through almost all of the second twenty minutes above the 15 point mark. The visitors tried to paper over the cracks towards the end (92-76) in a game which saw 12 Real Madrid layers scoring, with Carroll (12 points) as the second highest scorer.

Line-ups
REAL MADRID 92 (23+24+24+21): Doncic (23), Llull (5), Maciulis (8), Reyes (5) y Ayón (6) -starting five- Rudy (9), Taylor (6), Carroll (12), Randolph (4), Nocioni (1), Hunter (8) and Suárez (5).
MONTAKIT FUENLABRADA 76 (12+20+19+25): Llorca (6), Hakanson (6), Paunic (4), Wear (6) y Diagné (2) – starting five- Cruz (7), Sekulic (9), O´Leary (5), Rupnik (10), Smits (5), Rey (16) and González (-).