REPORT | 13/12/2020 | Eduardo Olivera
Olga (2), Lorena (2), Ubogagu, Asllani, Jakobsson and Ari give vistors victory at Espanyol.
Liga Iberdrola
Matchday 11
Sun, 13 Dec
Ciudad Deportiva Dani Jarque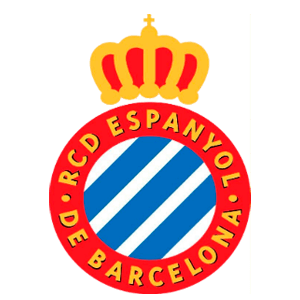 1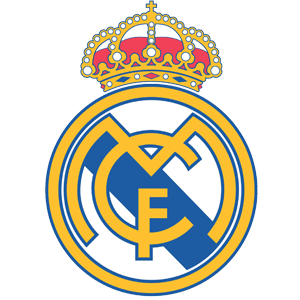 8
Real Madrid
extended their winning run to stay second in the league table.
David Aznar
's side convincingly defeated Espanyol away from home by 1-8 to record fifth consecutive win. The madridistas controlled the game from the beginning and opened the scoring for the visitors in the 9th minute when
Olga
found the net with a shot from the left. On 33',
Ubogagu
won the ball on the edge of the box and fired in a powerful strike to double the lead. Six minutes later,
Olga
scored her second with a low effort from inside the area to make it 0-3 before the break.
After the re-start, Sara pulled a goal back for the hosts (1-3). But Madrid were not happy to sit back and another attack led to
Asllani
making it 1-4. Espanyol were reduced to 10 players when Turmo was sent off and
Jakobsson
scored the fifth for the Whites with a fine finish (63').
Ari
, on 74', netted for the first time this season and one minute later
Lorena
made it seven.
Lorena
then made it 1-8 from the penalty spot on 80' to seal a sensational win for
David Aznar
's side, who next face Atlético Madrid in the first ever derby for
Real Madrid Women
.
MATCH INFO
1-Espanyol:
Dossey, Turmo, Soldevila, Anaïr (Joanna, 64'), C. Baudet (Letti, 43'), Nicart, Débora G. (D. Giménez, 64'), Szymanowski (Brenda, 25'), Maya (Elba, 43'), Vanegas and Sara.
8-Real Madrid:
Misa, Kaci, Olga, M. Oroz, Asllani (Ari, 64'), Jakobsson (Lorena, 69'), Ivana, Teresa (Thaisa, 64'), M. Corredera (Samara, 76'), Ubogagu and Claudia F.​
Goals
0-1
(min. 9):
Olga
.
0-2
(min. 33):
Ubogagu
.
0-3
(min. 39):
Olga
.
1-3
(min. 46):
Sara
.
1-4
(min. 53):
Asllani
.
1-5
(min. 63):
Jakobsson
.
1-6
(min. 74):
Ari
.
1-7
(min. 75):
Lorena
.
1-8
(min. 80):
Lorena
, penalty.