REPORT | 15/02/2020 | Edu Bueno (Málaga) | PHOTOGRAPHER: Pedro Castillo
It was a madridista exhibition against Valencia Basket as they dominated the semi-final start to finish. Campazzo and Tavares were given ovations by the Martín Carpena. Unicaja or Andorra in the final.
Copa del Rey
Semi final
Sat, 15 Feb
Martín Carpena (Málaga)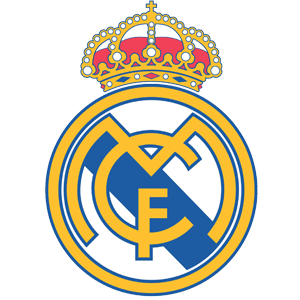 91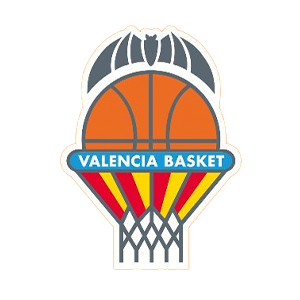 68
Real Madrid are into the Copa del Rey 2020 final, a seventh time they've reached the showpiece event in a row, and they'll be hoping to get their hands on the second trophy of the season, following the Super Cup. The Whites gave Valencia Basket no chance, delivering a sublime performance in every facet of the game. Their defense in the first half restricted the opposition to just 20 points, while in offense they managed 33 in the third period to clinch a spectacular victory. Campazzo (15 points, 9 assists, 7 recoveries and PIR of 31) and Tavares (9 points, 10 rebounds and PIR of 21), were the standout men and received a standing ovation from the Martín Carpena crowd. Their rivals for the title will come from the clash between Unicaja and MoraBanc Andorra.

Real Madrid flew out of the blocks to stamp their authority on the first half of the game. Their defensive efforts saw Valencia Basket restricted to just 20 points (11 and 9 in the first two quarters). Following an impeccable first 4 minutes in which they closed the rebound and showed real aggression at the back, Real Madrid raced to a 9-0 advantage, led by Campazzo (5 points of 8 in the quarter and 4 recoveries). Doornekamp managed some semblance of a reaction for the Valencian side, stringing together a run of baskets to make it 9-7 on 5´. But the Whites were highly focused, all doing their bit, and looking strong on the triple (40%). First Causeur, at the end of the first quarter which finished 18-11, and then Taylor and Randolph, now in the second, made it 28-13 with 15 minutes gone.

Total dominance on the rebound
Dubljevic and Abalde looked to get Valencia Basket back into the game with a 0-7 run to take the scores to 28-20. Aside from the initial spell, this was the only point of the game where Real Madrid allowed their rivals to put any kind of run together. They swiftly made sure it came to nothing thanks to their superb defense and superiority on the offensive rebound (11). Reyes was given a tremendous ovation by the Martín Carpena and repaid the crowd's love by taking 4 rebounds before the break. The +14 difference at half-time (34-20) could have been greater but for some sloppiness from the three-point line.
Defense had got Real Madrid off to a flying start in the first half and it was the offense that would put the game to bed in the third quarter. Laso's men were purring now, netting 33 points in the period. The triples were going in once more and Randolph, Tavares and Campazzo, made it count. Despite the 20-point lead on the score board at this stage, the madridistas continued to fight for every ball as if it were the last. Desire was certainly in no short supply.

The Martín Carpena crowd pays homage to the madridistas
The Argentine point guard was edging towards a triple-double prior to being taken off by Laso with eight minutes to go, to put the stadium on its feet (15 points, 9 assists and 7 rebounds, one from the tournament record, and a PIR of 31). The deficit was 30 points now (78-48). Three minutes on, there was another ovation for the Cape Verde-born center (9 points, 10 rebounds, 3 blocks and a PIR of 21). The Real Madrid exhibition, which resulted in a near-40-point advantage, finished out at 91-68. Reyes also set another record, becoming the player with the most Copa del Rey wins of all time. (34). It's another final for Laso's boys, a ninth in the last 10 years. Just 40 minutes separate them from another title.

REAL MADRID-VALENCIA BASKET STATISTICS