REPORT | 30/09/2019 | Edu Bueno | PHOTOGRAPHER: María Jiménez
The under-19s, with two goals from Latasa and one from Álvaro, beat Brugge at Alfredo Di Stéfano.
UEFA Youth League
Matchday 2
Tue, 01 Oct
Alfredo Di Stéfano Stadium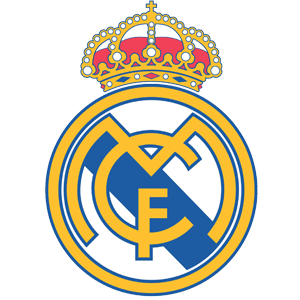 3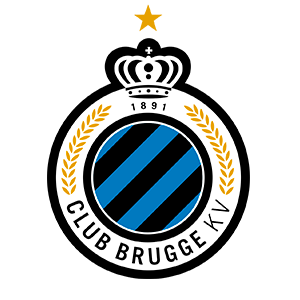 0
The under-19s are now sole leaders of the UEFA Youth League group A with six points after beating Brugge at the Di Stéfano, thanks to a brace from Latasa and a goal from Álvaro. The Whites started the game well and were 2-0 up at the break, sentencing the match in the final minutes with the third goal. A good performance from Poyatos' side, who are now three points above PSG and Brugge.

The leaders of the group came up against each other in the second game of the competition with the Whites' youngster dominating form the off, with the opener coming after just 14 minutes. Latasa took advantage of a Jordi cross from the right and headed past the Brugge goalkeeper to make it 1-0. The Belgians looked for quick reply, but the under-19s were solid at the back whilst looking to extend their lead at the other end.

In the 30th minute, the second goal came after good work again down the right, Esteban struck the crossbar and the ball fell around the penalty spot, where Latasa made sure with a well-hit shot. The forward had the chance to bag his hat-trick before the break, but his shot hit the right post.

The academy decider
In the second half, the visitors pushed forward and took the initiative of the game but without creating any real danger. Poyatos made four changes to freshern his team up. In the 75th minute, Sergio had the opportunity to extend the lead for Real Madrid with a shot that went just wide of the target. Ten minutes later, Brugge had their best chance of the game in a one-on-one that Hallaert put wide. In the 88th minute, Álvaro put the match to bed by beating Shinton from inside the area. Two out of two for the under-19s. In the other match of the group, PSG thrashed Galatasaray 5-1 away.

MATCH INFO:
3-Under-19s: Luis, Santos, Miguel Gutiérrez, Chust (Ismael, 80'), Pablo Ramón, Baeza, Sintes, Dotor (Álvaro, 60'), Esteban (Eneko, 60'), Jordi (Arribas, 71') and Latasa (Pablo, 71').
0-Brujas: Shinton, Van der Brempt, Dendoncker, De Cuyper, Vervaque, Asoma (Blomme, 46'), Ochieng (Hallaert, 81'), De Wolf, Aelterman, De Ketelaere and Ansu (Van der Keybus, 60').

Goals
1-0 (min. 14): Latasa.
2-0 (min. 30): Latasa.
3-0 (min. 88): Álvaro.